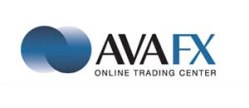 AvaFx - your confidence in a partner
The Company AvaFx is a branch of the insurance financial firm, which manages more than 17 billion dollars. By itself, this fact does not have that much importance, because this property does not belong to the branch, but this fact is an indirect indicator of company's professionalism. The company with such assets can not afford itself to lose reputation, even at the expense of the branch. The list of dealing center managers confirms this fact. They all are successful businessmen and experienced managers who understand what professional traders need. The number of customers, which comprises more than 200 thousand people, is considerable as well as. What AvaFx offers?
It offers, first of all, the wide trade opportunities: the possibility of automated and manual trading and a wide range of instruments, including CFD as well as a variety of terminals, which allow traders to work with any device from any place in the world. The company offers low spreads and fast execution of orders, a small minimum deposit and the ability to use leverage up to 100/1 to increase speed and, consequently, the profit in trading.
AvaFx – the offer for professionals
The list of tools which are offered by AvaFx is not the standard one. If you need access to all the professional tools of stock trading, you should use the services of the company. The company provides you with stocks, bonds, futures contracts, everything that you need for a serious investment or professional speculation. Add to this list the professional clients' support, weekly market reviews, calendar of economic events and training opportunities. AvaFx is a real opportunity to succeed in the complex world of stock trading.
Information about licensing, mission and features of the company. About the policy and the supported standards, responsibility to customers, guarantees and warranties.
Contract specifications, types of accounts, trading platforms and conditions. Information on the access to the market and execution of orders, responsibilities and commitments of the dealing center and the trader.
Information about ongoing contests, bonuses provided and promotions conducted by the dealing center. Prize funds, rules and obligations of the broker and the participants.
Trading platforms, registration of the personal account. Methods to top-up and withdraw funds. Risk warning and information about terms of work, responsibilities of the dealing center and the trader.
Social button for Joomla