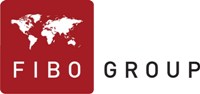 Fibo Forex – confidence in partners.
Fibo Forex is a company group which provides stock services. This is one of the biggest world brokers, which can make a unique proposition for serous traders. Brokers' services are divided depending on trading instruments. Fibo Forex provides an access to the Forex market. You will gain the whole set of modern instruments which are needed for successful trading and investment.
Fibo Forex provides a wide range of instruments as well as modern trading platform and guaranteed price for execution of pending orders. Besides it, the company provides you with unique support that is analytics which is based on a Sherh simulator and unique indicators. Also, with an account you get an access to CFD. Becoming company client you are permitted to trade with the use of the most popular platforms for PCs and mobile gadgets.
Fibo Group – direct access to tens of stocks.
A single access to tens of stocks and the most effective instruments, namely futures and options is the unique Fibo Group proposition. Their application raises the possibility for successful trading. Options are one of the most interesting instruments, offered by financial market, although they are more risky than futures. Combined work with standard contracts, options and futures enables you to use very unusual strategies and correctly hedge transactions with the use of other instruments. Fibo Forex requirements for an account opening which gives you an access to the world stocks are quite rigid then those for simple Forex accounts, but they are reasonable enough and could be met by the majority of people desiring to try trading on the world stocks with Fibo Forex.
Information about licensing, mission and features of the company. About the policy and the supported standards, responsibility to customers, guarantees and warranties.
Contract specifications, types of accounts, trading platforms and conditions. Information on the access to the market and execution of orders, responsibilities and commitments of the dealing center and the trader.
Information about ongoing contests, bonuses provided and promotions conducted by the dealing center. Prize funds, rules and obligations of the broker and the participants.
Trading platforms, registration of the personal account. Methods to top-up and withdraw funds. Risk warning and information about terms of work, responsibilities of the dealing center and the trader.
Social button for Joomla