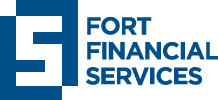 Fort Financial Services: continuous quality improvement
Fort Financial Services was founded by a company of professional traders back in 2010 with the aim of creating a dealing company offering a wide range of services and access to the largest possible number of instruments. Using their own experience has enabled the founders of Fort Financial Services to look at the problems of traders given the practice of real trading. This approach allowed to develop a number of unique offerings, which in turn was a good stepping stone to start.
Today, the company has every right to be called international – it works with traders from over 30 countries around the world. But the only way to remain the leaders in the brokerage services industry is to go the extra mile, so the company has developed and implemented a variety of ideas and services over the last year, both unique and standard for the industry leaders.
Fort Financial Services: the client chooses conditions
Fort Financial Services offers its clients to choose the type of spread on their own: fixed, floating or interbank (institutional). This is a unique offer in the market – now you choose the conditions suitable for your trading style. In addition, Fort Financial Services makes a unique offer for beginners – a return of 10% of the loss, the amount is available for both trading and withdrawal – nice insurance.
For professionals, the company offers trading via CQG Inc, the terminal providing access to global futures exchanges, the ability to trade options and spread contracts. The company also provides trading analytics and news, gives you the opportunity of training and trading with robotic trading systems up to help with the provision of VPS.
Information about licensing, mission and features of the company. About the policy and the supported standards, responsibility to customers, guarantees and warranties.
Contract specifications, types of accounts, trading platforms and conditions. Information on the access to the market and execution of orders, responsibilities and commitments of the dealing center and the trader.
Information about ongoing contests, bonuses provided and promotions conducted by the dealing center. Prize funds, rules and obligations of the broker and the participants.
Trading platforms, registration of the personal account. Methods to top-up and withdraw funds. Risk warning and information about terms of work, responsibilities of the dealing center and the trader.
Social button for Joomla