Monday ended the strengthening of the U.S. dollar. After a relatively long lower U.S. dollar managed to recover some of the lost positions against all currencies. The main reason for this movement is the expectation of market participants of meetings of central banks in the U.S. and the Eurozone.
The EUR/USD fell during trading on Monday. The factors supporting the growth of the European currency in the moment, as well as statistical data that could give impetus to growth. Now, many traders and investors are waiting for the meeting of representatives of the European Central Bank. We add that the markets do not expect major statements by the central bank, except, perhaps, the indication, the ECB will keep rates at exceptionally low levels in the future. A few weeks ago, many believed that there is a small possibility that the ECB will lower its bid. However, recent data on economic activity in the euro area and Germany were better than expected. According to this, the ECB may argue that it will keep interest rates unless you need help. The EUR/USD is trading near the 1.3250 resistance, a break of which will open the way to the lower levels, especially to the level of 1.3170.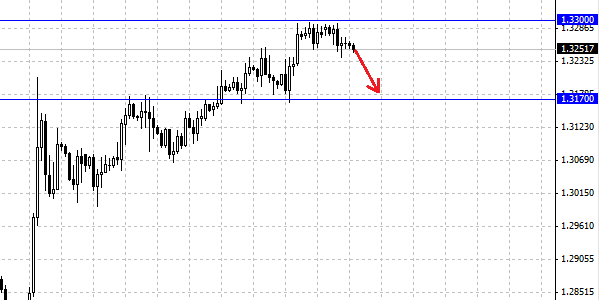 The British Pound was lower against the U.S. dollar, which has been associated with the publication of a report by the UK. From the published data, it became known that in the UK, the number of mortgage approvals fell in June, despite the measures taken by the government and the central bank to facilitate credit conditions. The number of loans for house purchase unexpectedly fell to 57 667. Loans secured on real estate (net mortgage lending) rose by 981 million pounds. At the same time, consumer loans grew at a slower rate up to 489 million pounds compared to 781 million pounds in May. M4 money supply grew by only 0.1 %, according to data from the Confederation of British Industry sales figure rose to 17 against the previous result 1.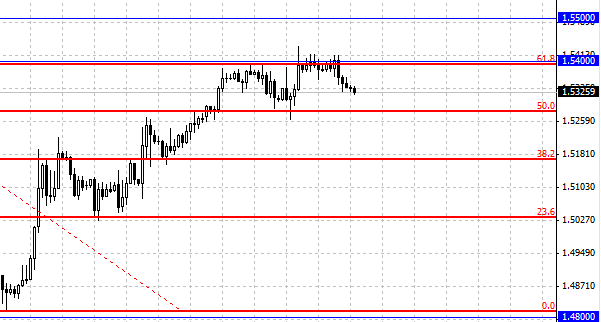 In general, data on the UK received mixed, but, nevertheless, they indicate a slowing economy and a weak state. This has a negative impact on the currency pair GBP/USD, which dropped to 1.5320 . We believe that the market will begin a long-term decline in the British pound, the levels at which the pair is trading at the current time high. The purpose for the pair GBP/USD, in our opinion, is the level of 1.50 .
Social button for Joomla