Bidding on Monday were not in favor of the U.S. dollar, the U.S. currency lost ground against major currencies, the reason for this was the release of data on the housing market in the U.S. Why market participants are waiting for the news? Because last week, Fed Chairman Ben Bernanke said that the housing market is one of the primary indicators on the basis of which it was planned to start reducing stimulus. The sudden drop in June, the pace of home sales in the secondary market indicates not quite got stronger the U.S. economy, which in turn pushes the possibility of reducing the incentive program. Sales in the secondary market in June fell, but remained at a level consistent with a strong housing market. Meanwhile, prices continued to rise, as stocks remained low.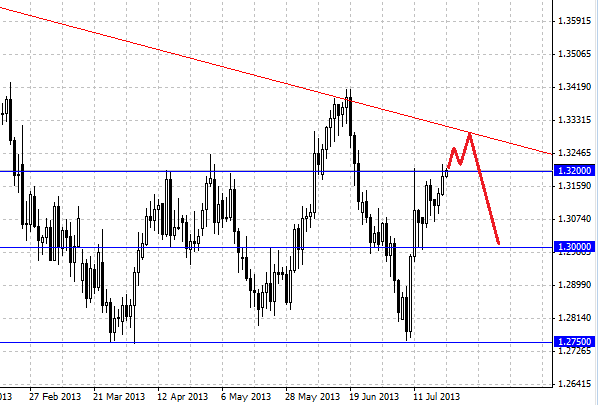 The EUR/USD rose significantly against the outcome of the meeting the leaders of the Twenties. The meeting in Moscow agreed to give special attention to monetary policy, in particular, to explain to each other any change and innovation. "Financial twenty" has agreed to refrain from further devaluation of currencies. Representatives of the 19 economies of the various countries and the European Union have decided to give up on the changes in exchange rate manipulation. The positive course of the meeting and the negative statistics and the U.S. allowed the pair to grow to the level of 1.3200, which at the moment is resistance. Yesterday, the pair could not break it, but attempts to consolidate above it will surely be today, next resistance for the pair EUR/USD will be the level of 1.3300, the pair also will be constrained by the long-term downward trend line.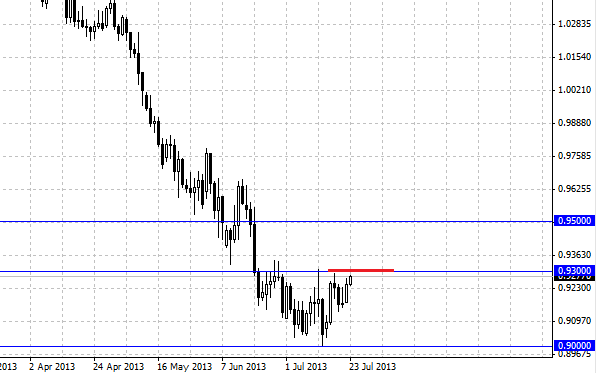 Cancel lower limit of interest rates on bank loans in China supported the Australian dollar. The reforms carried out by China and to liberalize interest rates have been long-awaited for financial markets, as the refusal of a minimum level of interest rates on loans have become more competitive interest rates on bank loans. The Australian dollar, which depends on the economic status of China has responded positively. Now the pair is moving to the resistance, who was at the level of 0.9300. In view of recent events is possible the pair AUD/USD to higher levels such as 0.9500 . Although from a technical point of view, the resistance of 0.9300 is strong, traders may start selling the Aussie additional pressure on the pair will have, and the overall negative trend that persists for several months.
Social button for Joomla