From the start of current week EURUSD tried to descend. On Monday the descending trend was pretty evident and didn't give rise to doubt. But on Tuesday after crushing support level of 1.3500, EURUSD pair grew.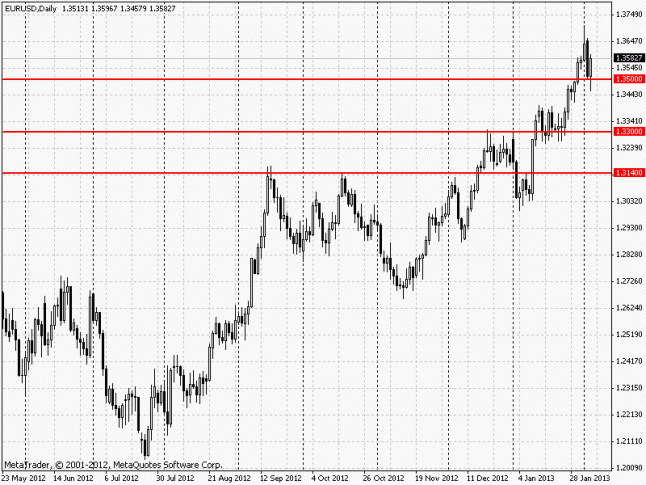 Thus the descending movement ended and now there is a signal for purchasing the pair, since after the "fake" breakdown of support Euro can continue its growth towards new resistance situated at 1.4000.
At the same time GBPUSD doesn't have the same power, and on Tuesday a renewal of local minimum occurred, which is at 1.5670. The pair descended to 1.5630.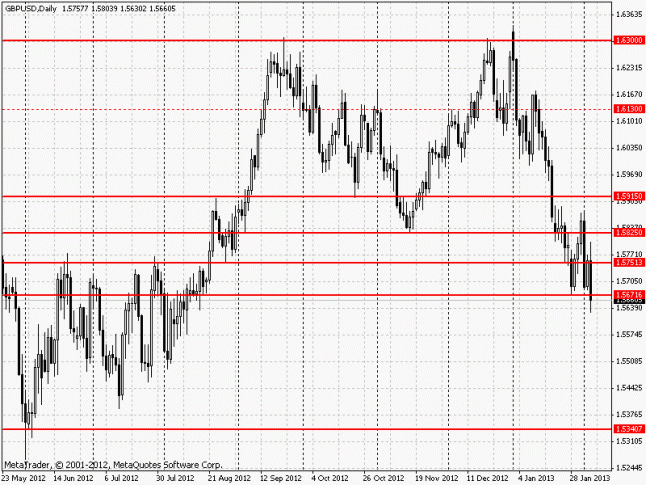 However it is still early to discuss the quotations consolidating lower than the support. The development of events depends on daily tradings of Wednesday. In case of continuing the descending tendency one will have to sell, and in case the breakdown of Tuesday is fake, then one will have to buy.
Visually the pair is moving towards consolidation, and to a pretty wide one of 1.5600-1.5900.
 While the consolidation on gold will not be solved and probably the current stabilization of quotations of precious metals is great for everybody. That is why one should trade with gold with less stops, and determine interdaily local extremum, or to wait until the consolidation is broken down.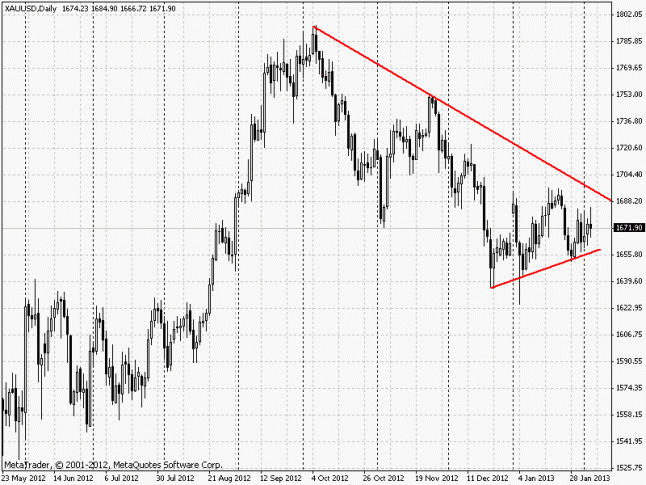 After small correction of Monday USDJPY pair is continuing to demonstrate the quick descent of yen currency. It is very hard to assume what can prevent the pair from reaching the resistance level of 95.000.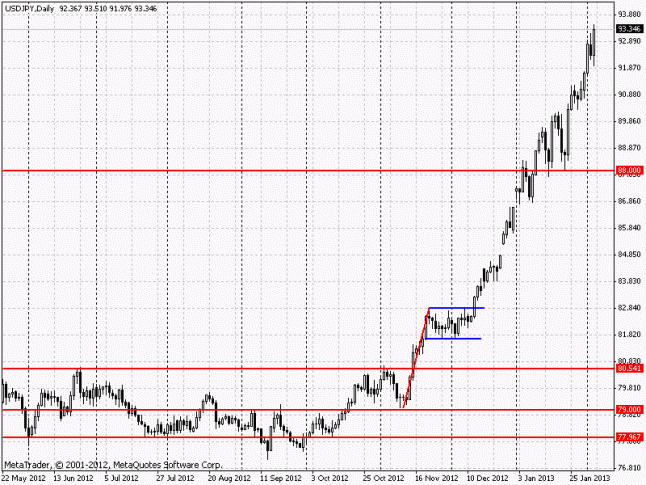 Social button for Joomla