Currently we assume that EUR/USD pair reached a possible turning point. After all, Federal Reserve system made an open statement, declaring that they hope to leave the game of quantitative easing, and the European Central Bank, as it seems is preparing to weaken money-credit policy in the future. Look at the weekly graph, and you will see that the line of the descending tendency was worked out well over the course of previous 5 sessions, and the market just dropped from that level. We expect many fluctuations above, but abrupt ascending rally on EUR/USD pair will be sold out, and as a result euro will be trading at much lower levels against dollar.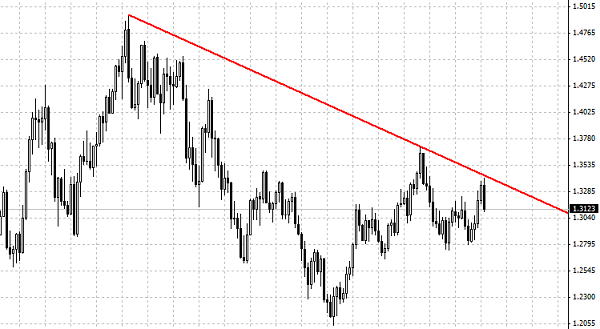 USD/JPY pair demonstrated an incredible show over the last week, by jumping higher than the level of 38.2 on Fibonacci. By jumping higher than the level of 94, which undoubtedly was the support in the past, and as a result we think that the market will continue moving upward. After all, rates of interest in the USA have been growing during 10 years, while they have been falling in Japan. USD/JPY is very sensitive to a 10-year differential rates between these two countries, therefore everywhere where the rates increase, money flows increase as well. Thus this currency pair has a tendency to grow right now.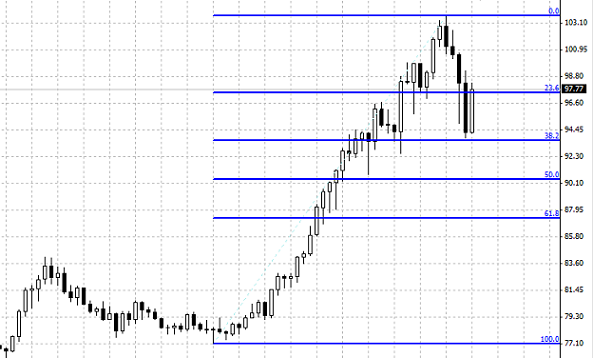 The situation on gold and Australian dollar is almost identical, lately they virtually repeat each other's movement. The movement downward on AUD/USD pair had a stronger power than on Euro or dollar/yen pair, and there are several reasons for that. The first is a general tendency of Australian to descend, which has been going on for some time and is not going to end any time soon, and the second is a negative dynamics on gold prices, which dropped its price significantly after FOMC statements. The Australian dropped lower than the previous minimum, which is situated at the level of 0.9320 and is now probably moving to the level of 0.90, the gold dropped lower than the level of 1300, and in case of breaking down the level of 1266 one may expect fall towards 1240 and 1218.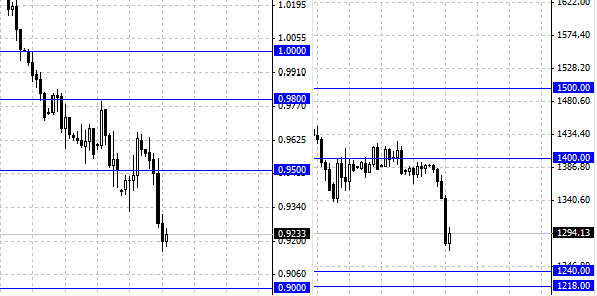 As a result we should note the increased power of dollar and the support which it received after FOMC reports. The most advantageous deals will be able to carry out by placing bet on dollar growth against other currencies. That is why traders should watch technical levels and recoils that will give opportunity to open new deals.
Social button for Joomla