As we expected, the week started with the weakening U.S. dollar. Currency exchange rate EUR/USD during the session on Monday reached a level of 1.2880, where the upward movement of the euro stalled. Euro increased in relation to the dollar, even after the publication of data on industrial production in Germany, which were worse than analysts' forecasts. The pair in our opinion would be short-lived and most likely is corrective in nature, the way of the EUR/USD rate is 1.2900 and 1.3000, traders will play on the slide just a couple of these levels. The weakness of the euro and the comments suggest European economists. Since the ECB Governing Council member Nowotny said that the period of low economic growth in the euro zone will continue for some time, ECB president Draghi also said that the recession in the euro area is still ongoing. Thus, the fundamental and technical factors point to the depreciation of the euro against the dollar in the long term. In the current situation it is necessary to wait for the signal to resume growth in the dollar, so for example, if the EUR/USD will not be able to consolidate above 1.2900 level marketers should consider opening short positions. The immediate goal of the downtrend is 1.2750 level, within a month may also decline to the level of 1.26, about the bank's analysts said Westpac.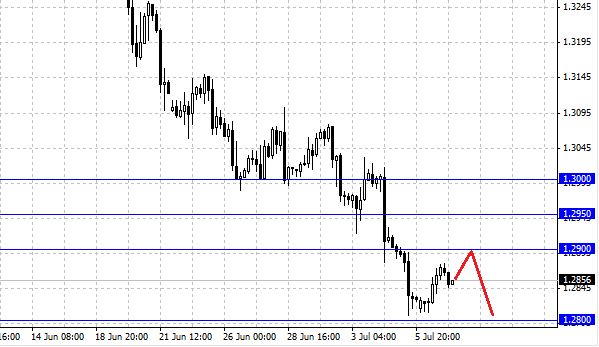 "Comparative growth rates began to put on a pair EUR/USD even more pressure after the release of the last report NFP. Another negative factor was the new policy of the ECB transparent communication with the markets. However, if the European Group in little to reassure investors in the Greek question, support at 1.2750 to the dollar to survive. This week, we continue to recommend to sell on rally to 1.2950/1.3000 dollar, and we expect that in July, would target the 1.26 dollar."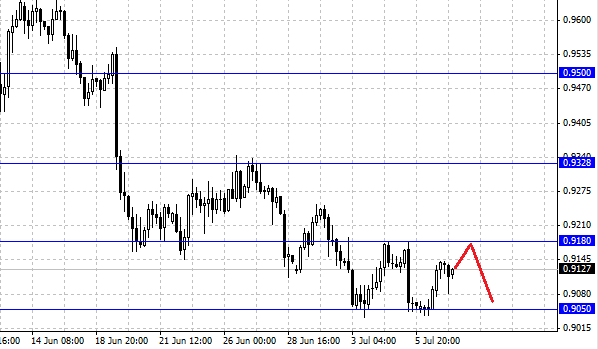 Lost its position as the dollar against the Australian dollar and the Japanese yen. The Australian dollar rose above 0.91 dollar and now goes to the level of 0.92 . From a technical point of view, a couple of AUD/USD is waiting for the strong resistance at 0.9180, from which the pair have repeatedly fallen down.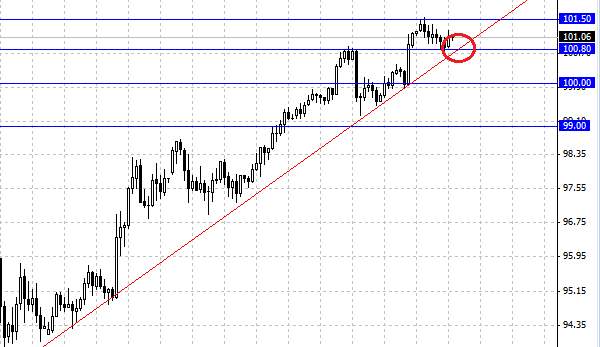 USD/JPY has been moving in the tone of the market and a little stronger against the dollar, falling below 101 yen per dollar. For the Japanese yen combat field is level 100 which should stand to confirm the upward trend and do not scare bulls, bulls dollar.
Social button for Joomla