After breaking down the level of support of 88.000 last week and passing higher than this level, this week the pair USDJPY adjusted to this level- support of Wednesday, and after failed attempt to break down this support lower on Thursday it pushed off from it strongly, by renewing local maximum by 89.700.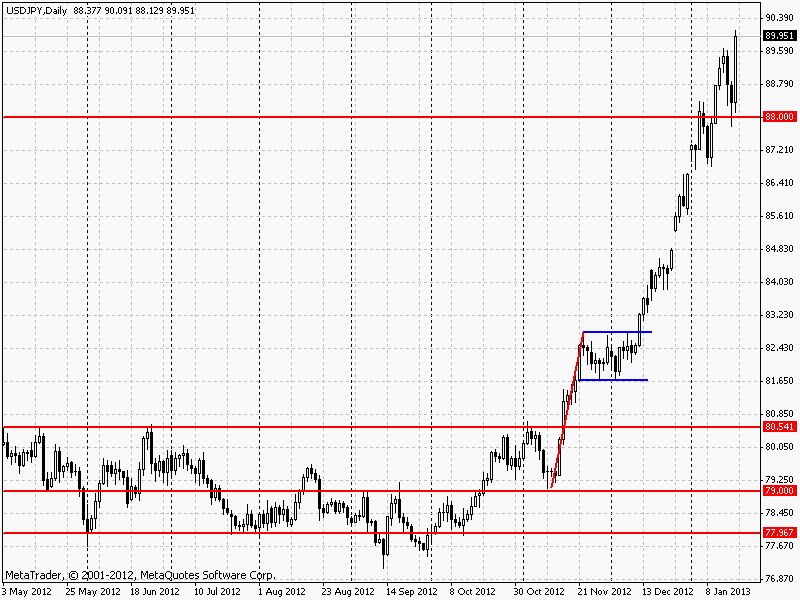 Currently this phenomenon demonstrates that there is a strong continuing ascending trend on USDJPY pair and it is very dangerous and not profitable to trade against the trends. Keeping long positions on the pair brings great profits and it allows pulling stop loss which determines part of the income from time to time.
There are no reasons not to expect to reach next resistance, which is at 94.500, so the best strategy for this pair for next few days will be keeping long positions. 
While EURUSD was moving just like USDJPY this week, however the growth on Thursday wasn't very intensive and EURUSD pair couldn't renew local maximum of 1.3405, so it is still early to say that the signal of continuing the ascending movement was received.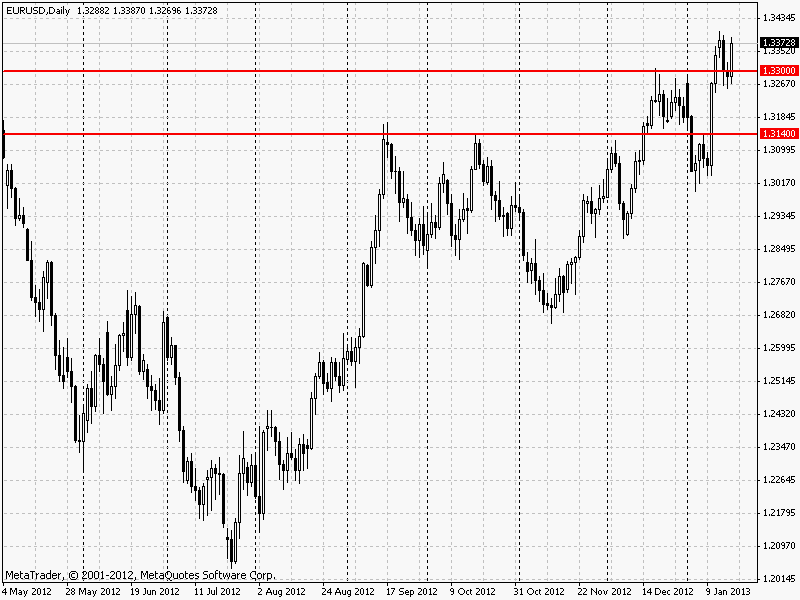 There is a possibility that on Friday the adjustment towards growth of Thursday will happen, and the pair will be capable of returning to its support of 1.3300, where it will become possible to enter long positions. 
Social button for Joomla