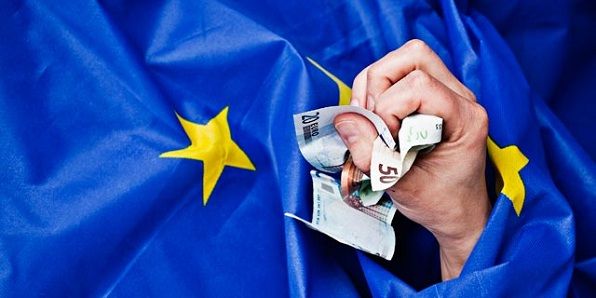 With the opening of trading on Monday, the major currencies traded unchanged. Trading in the markets held moderate and calm, no sudden and violent movements. In general, Monday began with its characteristic features - low volume, liquidity, and no hint of volatility. It's worth noting that the forex market is an interesting situation, such currencies as the euro, British pound, Australian dollar quite differently traded against the U.S. dollar, in other words, the correlation inherent in these currencies, has disappeared and now every couple can be considered as a multi-directional assets.
The European currency on Friday remained neutral, not showing any growth or decline. The EUR/USD is trading at the strongest level 1.3800, which largely determines the future course of events. If the market participant will see the rise of the euro against the dollar, which will create a solid base above this level, the purchase may be resumed, and then the currency pair EUR/USD with new forces will storm the level of 1.40. In the case of quotations EUR/USD, traders are likely to trade in the knowledge that the single currency goes into a correction. Why correction, and not, for example, a long drop? - There are a couple of reasons:
Negative political background in the United States put on a distant shelf possibility of reducing the amount of asset purchases in the near future. Accordingly, the dollar will be under pressure for some time.
The Good, the euro and the overcoming of the annual maximum indicates the presence of the fundamental factors in favor of riskier assets, including the euro.
Investor sentiment bullish and there is no factor to cease making money, as long as the S&P 500 makes new highs.
Technical indicators still indicate a rising trend.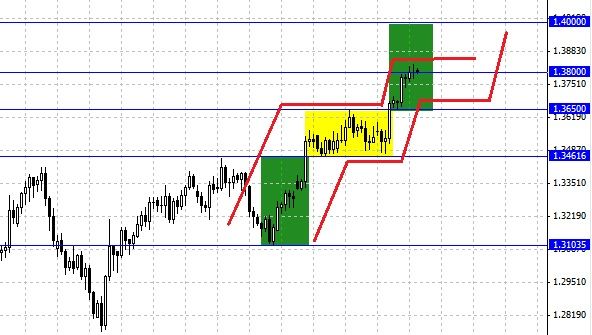 However, the pullback is inevitable, perhaps, a pair of EUR/USD goes up to the level of 1.3700, before falling back to continue the growth. To overcome the 1.3800 level will require the efforts of the Bulls, reduced to lower levels enables buyers who do not have time to catch the first wave of growth, even for the second. As seen in the chart after the first wave of growth we have seen a long range, is now history may repeat itself. In addition to the level of 1.3700 euro may fall to the level of 1.3650, and - the upper limit of the old range. Timeframe euro rise to the level of 1.40 just might take 2 - 3 months, until the new talk of raising the level of public debt, and other problems of the U.S., which as we all know, just postponed until early next year.
Social button for Joomla