Bidding on Thursday against the backdrop of mixed dynamics of the dollar. During the Asian session the dollar showed steady growth, reaching the level 1.2922 the pair EUR/USD, but during the European session, the pair EUR/USD was able to partially recover from the lows. After yesterday's breakout of strong support, which stood at 1.30, which now plays the role of resistance, we expect a further decline in the Euro, with the closest targets 1.29 and below 1.28 . "Weather" - still negative.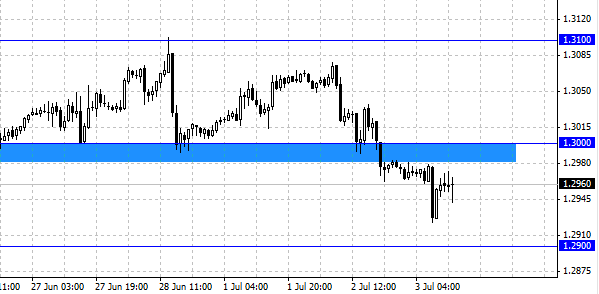 Lost its position against the U.S. dollar and the Japanese yen, the pair reached the level of 100.80, began to decline, and as can be seen already dropped below 100 yen to the dollar and probably sent to the support level of 99. Near the level of 99 may begin active buying a pair of USD/JPY, so we advise to observe the movement of the pair. Long-term trend for the pair remains upward, so you should look for opportunities to purchase it.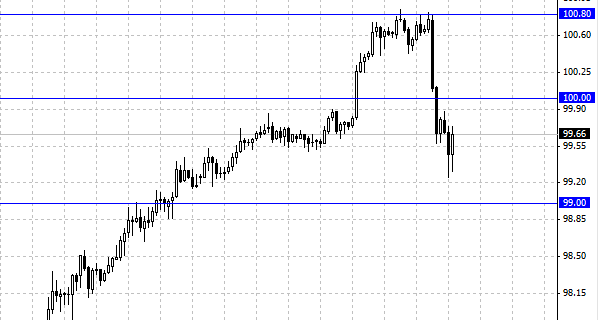 Australian dollar as we expected, setting a new daily low at 0.9050 . We maintain our forecast for the pair AUD/USD and expect the pair to further reduce the level of 0.90 . Such a motion may be happen today, and we believe that the decline of the pair below 0.90 will be difficult, most likely from this level will start the correction, so traders should be cautious when playing the reduction for a given currency.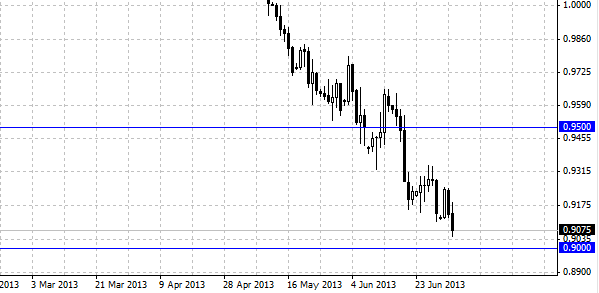 The weakening of the dollar in the market is due, above all, not bad macro data that show the European countries, the markets are also hoping to support the euro by the ECB meeting which is scheduled for this Thursday. Also, later today, there are statistics on America, the U.S. trade balance and applications for unemployment benefits. Market participants will closely monitor these indicators, because they can add volatility, and then we can see a strong movement of the currency pairs involving the U.S. dollar.
Currently published changes in the number of employees from ADP - 188K, the data better than analysts had expected, it makes more optimistic prospects for the dollar. Watch out for other news.
Social button for Joomla