As we have stated several times there is a strong connection between Australian dollar rate and economic situation of raw materials market. The higher the oil price the higher Australian dollar rate is.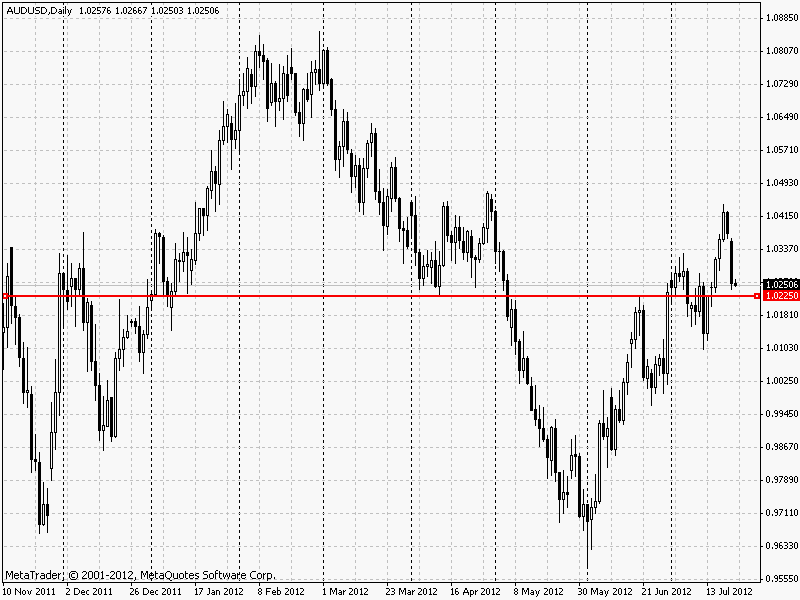 So it did not come as a big surprise when AUDUSD pair decreased today with oil. The corrections of oil might continue for indefinite time, but the ascending trend is still on and consequently it is necessary to start looking for entry points to the market with purchases on AUDUSD pair.
And currently the pair is a little bit higher than the support level of 1.0225, from which it may rebound on Tuesday-Wednesday. That is why in case of a rebound it is essential to buy from support level with short stop lower than level of (1.0225).
Social button for Joomla