Despite a flow of important news, trades on Forex this week were low-key. Investors were slightly disappointed by final data on gdp from the USA, nevertheless demand for dollar is still quite high, and this tendency will most likely stay during the next week. They say that generals do not run. This means that if large-scale players decided to play for dollar growth it will last long. And aim levels in this game on the main currency pairs, can be quite serious.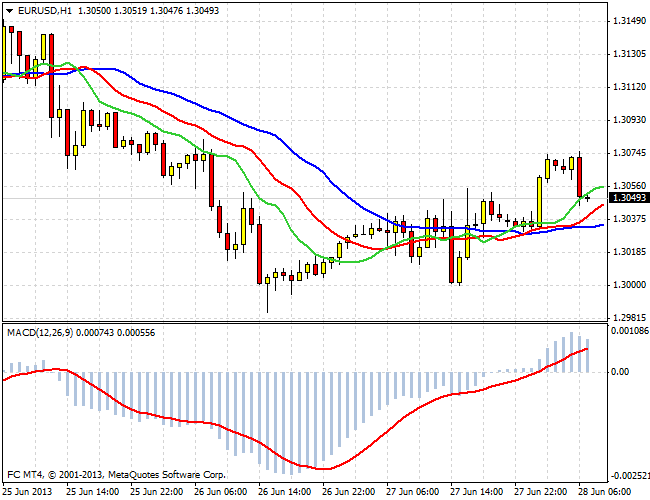 EUR/USD opened on Monday flat and continued to trade like this the whole trading week, periodically making attenpts to develop small ascending impulses. On Tuesday demand for dollar renewed and the pair continued descending within the medium-term bear trend, that begins from the last meeting of FRS. Maximum of the week on EUR/USD - is the level of 1.3150, the minimum is 1.2985. At the moment the pair is trading within these values. In short-term perspective attempts to grow slightly are possible. But in short-term timeframe euro has small chances to avoid immersion.
Pound sterling even opened this trading week in flat. By setting on Tuesday the maximum of the week at the level of 1.5475, the pair demonstrated the descent. The minimum of the week became the mark of 1.5200. The trades in the pair of GBP/USD passed more volatile than in the pair of EUR/USD. Medium-term bear trend on pound sterling is actual as well. All the ascending impulses can be used to open short positions with the aims of 1,50 and 1, 48.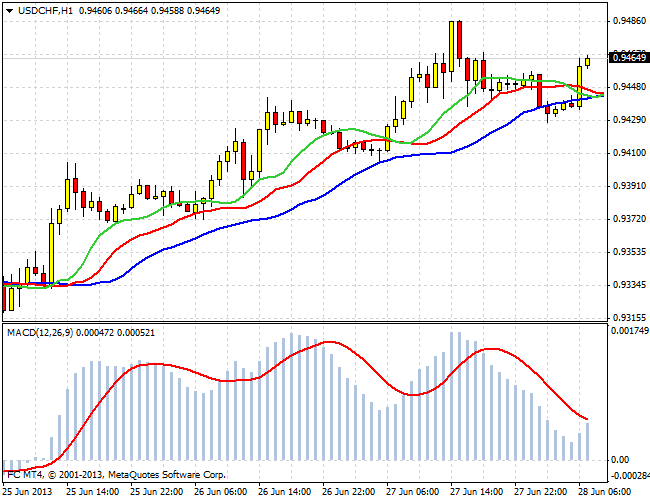 The week in USD/СHF was quite ascending. Gradually setting new maximums, dollar was moving up. The technical picture was analogous to the situation in the pair of GBP/USD. The aims of medium-term growth – the levels of 0.97, 0.98. The level of support: 0.93, 0.9170.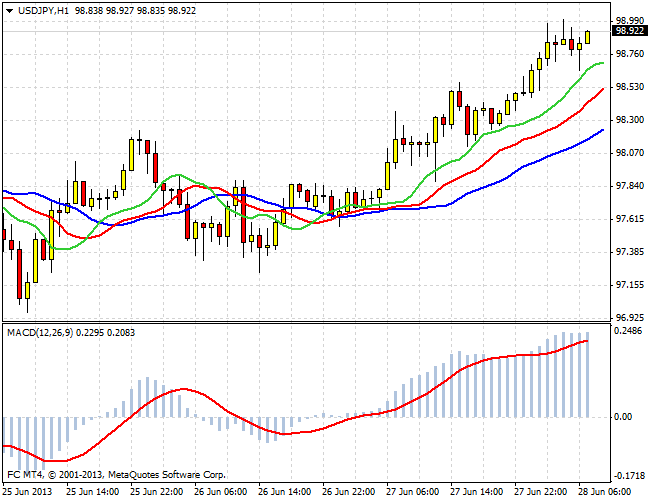 In USD/JPY everything is technical and logical. After starting the week with the rebound from extremum of 0.9870, the pair found the bottom in the area of 97.00 very quickly. Starting from Wednesday renewed the ascending trend. During the current trading session USD/JPY made an attempt to pass the recent extremum and consolidate higher. Currently the pair is trading near the level of 99.00. In case the bulls can keep the conquered levels, then we will see the maximums of the year very soon.
We wish you successful trade.
Social button for Joomla