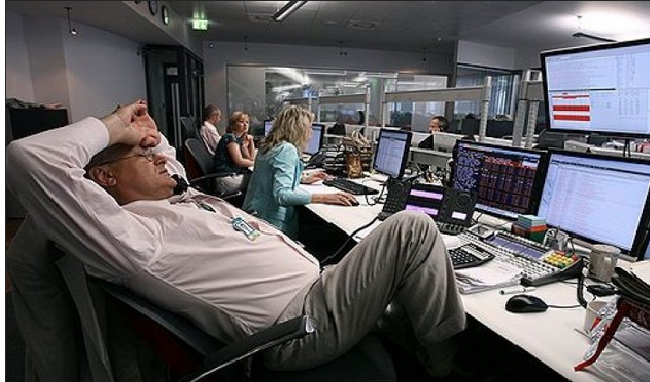 Quotes of the major currency pairs on the news the last days of testing the local levels of support and resistance. The dollar continues to gradually take their positions on all fronts. Apparently, the speculation about the decline in the FED's bond purchase program on the backburner, and market participants act out a relatively strong economic data from the European region.
The dollar index currently stands at 81.15 . After overcoming a local minimum at 81.50 is the next target in the medium-term support near 80.50. This day is not filled with any important news events, and for this reason, some traders can sit on the couch and take action.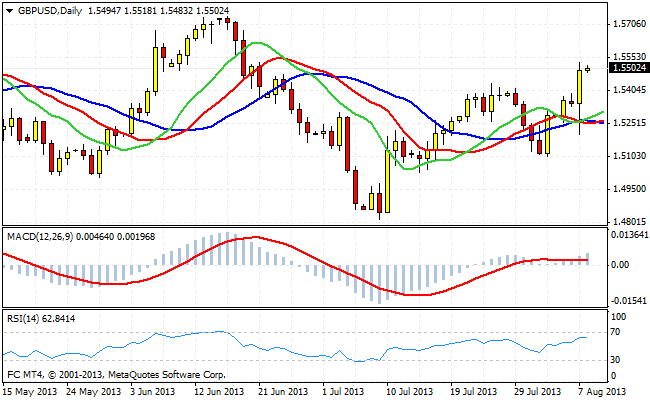 At yesterday's session the pair GBP/USD showed strength after the publication of the report of the Bank of England's inflation. This short-term driver of growth were the statements of the central bank, which sounded positive expectations for GDP growth in 2013. As a result, the cable quotes very quickly overcame the resistance at 1.54, and at the moment are near the level of 1.55 . Such a rapid strengthening of the British pound on one figure has caused the sales dollar in the other pairs. Thus, short-term and medium-term short positions in the currency pair to open, given the development of the pulse, this is not worth it.
Quotes EUR/USD followed by the pound. The medium-term resistance at 1.3320, which is represented downtrend line was completed, and now the bulls are trying to consolidate above this level. To confirm this breakout necessary to close the week was also higher than 1.3320 . Bearish on the euro will have to take a timeout, as in the current environment, we can not exclude the acceleration upward momentum by operation of the brake applications covering short positions in the pair.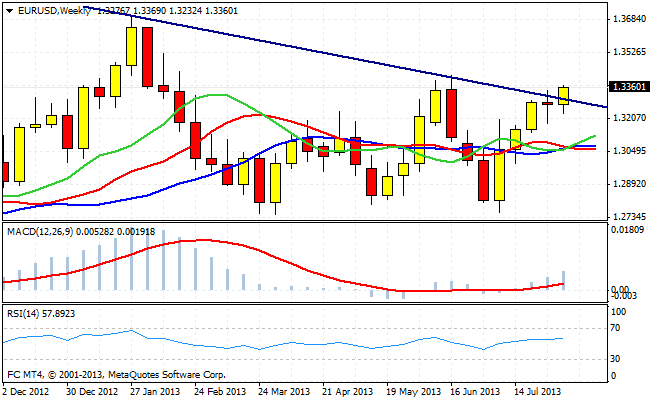 The technical picture suggests that the euro has a good chance to continue growing in the medium term. Plus, macroeconomic statistics indicates that the economy is slowly recovering from the crisis.
To many the situation in the currency markets may seem far been mixed. But there are still experts who believe that the game is on the increase in the dollar from the horizon in two - three months can give a good profit. So, for example, currency strategists at Morgan Stanley recommend starting to take long positions in U.S. currency. They believe that by the end of the year quotes pair EUR/USD will be in the region of 1.26 . Strategists argue their position by positive expectations for the U.S. economy.
Good luck trading!
Social button for Joomla