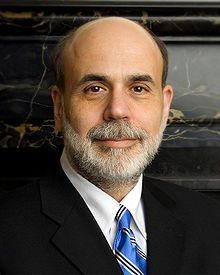 Ben Bernarke again omitted to answer the main question: will there be a new phase of quantitative easing. The FRS chairman's closing words that were uttered in Jackson Hall were received by many investors as a hint for beginning new quantitative easing.
"Taking into account uncertainty and limitations, laid in instruments of monetary policy, the Federal Reserve will utilize additional stimulating means, if it is necessary for supporting the renewal of economy and stable improvement of the situation on the labor market in context of price stability".
However the experts do not hurry to estimate the size and date of potential easing, since the implementation of monetary stimulation is in question. Recall that this is not the first public speech in which Ben Bernarke makes ambiguous hints, that may be interpreted as a hint and an intention to launch one more round of quantitative easing. Nevertheless nothing has happened since, that is why there is a possibility that this time the chairman of FRS will limit himself with hints.
American share market has grown a little bit after an abrupt descent on Thursday, but the optimism disappeared on closing. Is it worth waiting for the end of the story? It is unlikely. FRS finds it hard to go for another "spending" of taxpayers in the period of presidential elections. And the situation itself is calm despite high level of unemployment. 
Social button for Joomla