Dollar purchase continued this week as well. From the beginning of Asian trading session the inertial movement of American currency took place. It can be caused by participants of the market making long-term bets on dollar consolidation against the main currency. And it is most likely that we will see another week of increased demand for dollar.
According to experts, investors have less doubts that FRS is ready to act decidedly. Consensus opinion towards macroeconomic data, coming from the USA is heading towards positive expectations. Thus, the market is leaning towards beneficial (for closing stimulating) measures numbers.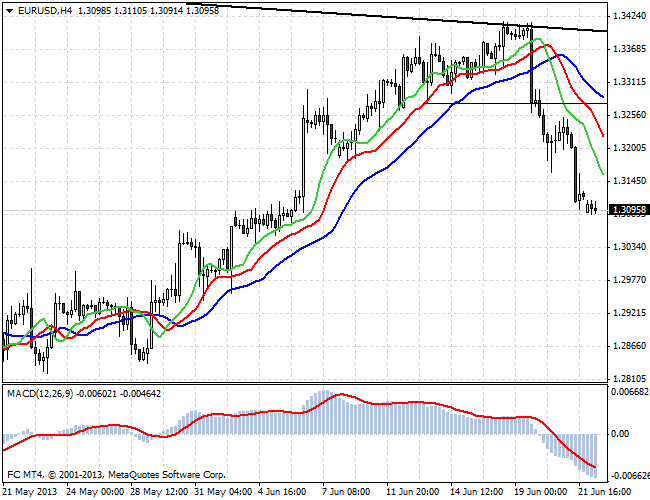 EUR/USD continues its descending impulse and almost reached the first aims. Currently the closest and the most important support level is the level of 1.2800, where the pair can face some viscosity. It is still too early for long-term participants to discuss full elimination of long positions on Euro, but there are quite significant prerequisites for it. For a better signal towards descent the pair needs to pass the stated barrier.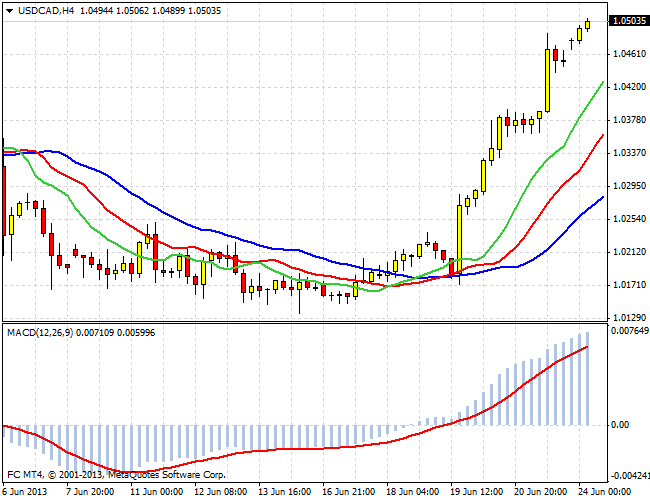 The bull impulse in USD/CAD is developing quite quickly. As it has been mentioned earlier, the pair approached the long term resistance level. Currently it is very comfortable to occupy long positions on dollar in this tool.
The similar situation may be observed with USD/JPY. After a slight correctional movement the pair renewed the growth and passed the local maximum. There are not any reasons for sale. One should keep and increase long positions.
On Tuesday the markets expect the data on real estate and data on durable orders from the USA. Probably the news this week will become the base for further dollar consolidation.
Social button for Joomla