Thursday was full of news: announcement of rates of Euro and pound sterling, the data on US job market and ECB president Trichet's announcement… Thus on Thursday the market was nervous, active and very speculative.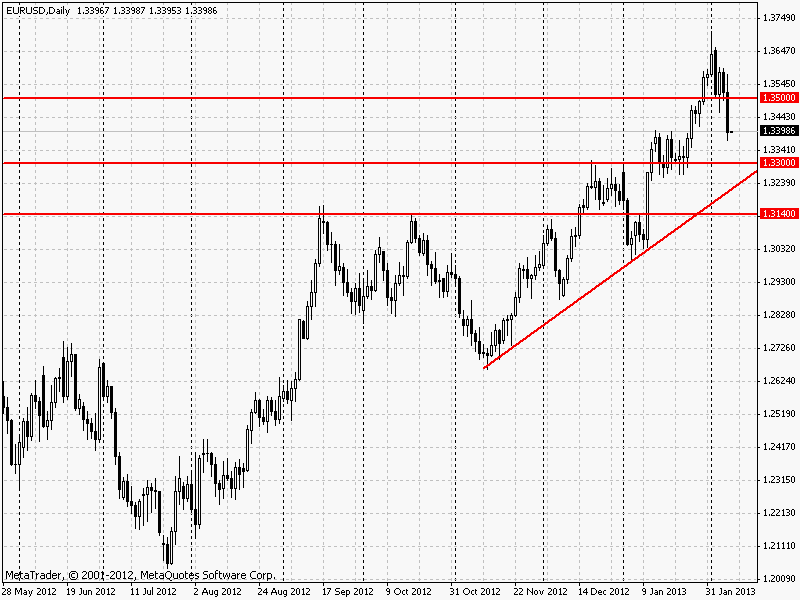 The main blow was aimed at euro. From the announcement of rates of ECB EURUSD pair quickly descended, breaking support level of 1.3500. However, despite the fact of breaking down the support, the ascending trend is not crashed and is the main for trading.
The change of ascending tendency is possible only after breaking down descending line of the trend and support of 1.3300.
Until that moment it is not advisable to sell EURUSD.
Social button for Joomla