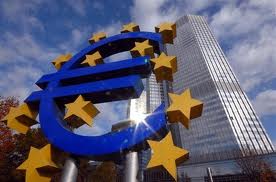 On Monday trading on world financial markets passed evenly, since many institutional traders are waiting for comments and decisions after the meeting of European Union ministers of finance.
Trader's main expectations are connected with the approval by heads of financial structures of Europe to help Spanish financial sector, which requires, according to experts around 100 billion euros for stabilization.
It is also assumed that europartners will allow their Spanish partners to exceed the time limit of passing the 3 % level of budget deficit for another year, which will untie hands of Government of Spain.
At this time Finland expresses discontent over necessity to finance negligent allies, when proper problems require financial resources. But such statements are groundless, although they were uttered by minister of finance of Finland Jutta Urpilainen.
 In such invariably negative environment EURUSD pair is testing a recent breakdown of level 1.2320. It is worth noting that this level looks solid and Eurodollar pair most likely will stay in its environs for two more days before moving to one of the two directions.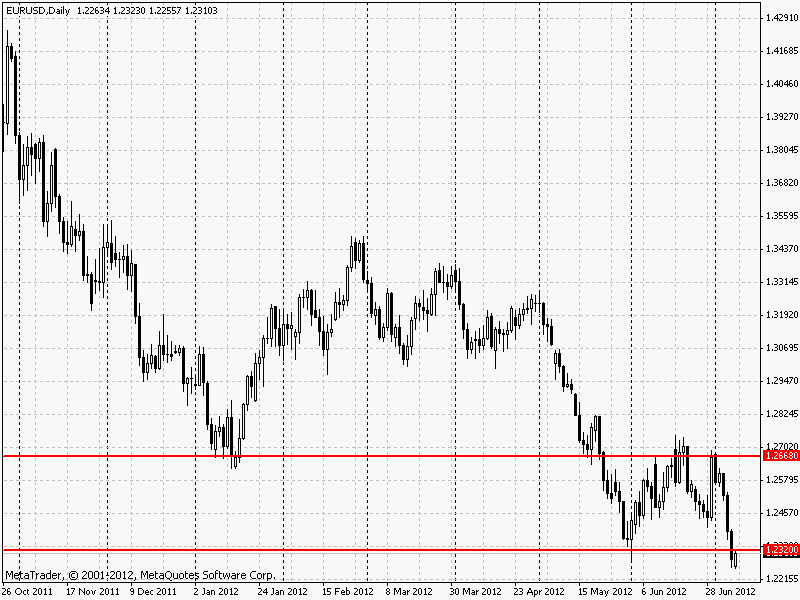 In spite of gloomy events surrounding euro, the descent lower than 1.2320 mark (2008 minimum) is psychologically hard for traders. Thus after the consolidation at the current level (1.2320) one may expect the return of euro in the range of news on approval of aid for Spain.
Tomorrow however it may be sold technically with little risk at the rebound from level 1.2320. And if the pair goes down (which is also possible), then the next support is a little bit lower than 1.1900.
Social button for Joomla