FED officials literally chorus continue to declare that the U.S. economy is in a recovery phase and macroeconomic indicators fully meet the conditions for the onset of decline of redemption of bonds. Eurozone monetary regulator, however, goes on to say that he intends to continue to maintain loose monetary policy despite clear signs of improvement in the economic situation.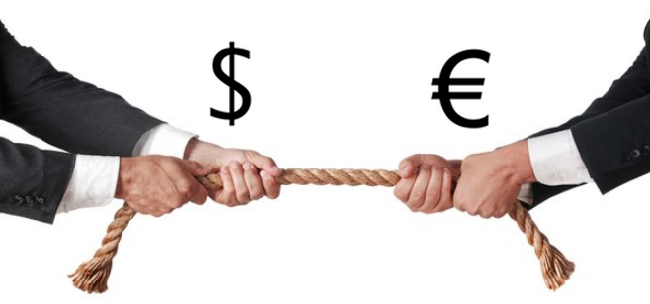 Investors are divided into two camps: some are waiting for the inevitable, in their opinion, the dollar growth on all fronts, while others, apparently, do not rush to conclusions and can count on the fact that the FED will offer something in return QE. And all this spiced sauce confidence to data of macroeconomic statistics. Analytical discussion among experts on the subject of fundamentalists like the tug of war. The reality at the moment is that the U.S. equity indices are storming the highs and the dollar continues to give up their positions against the euro and other currencies.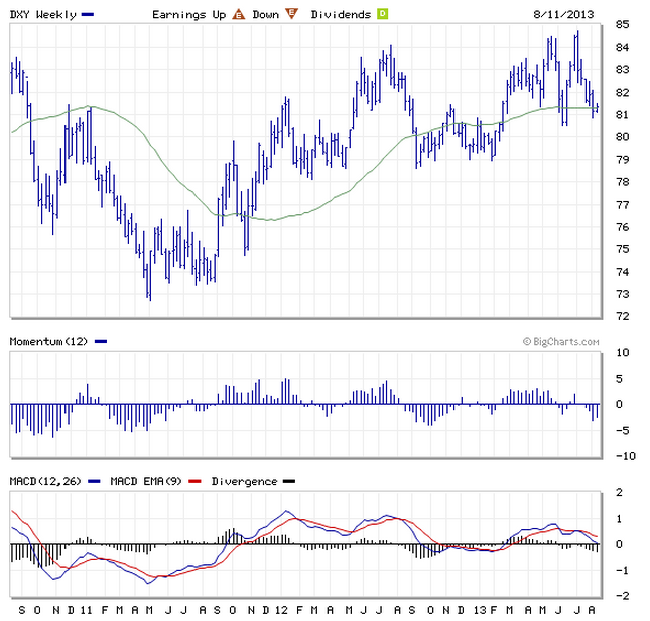 The dollar index DXY approached the lower limit of its medium-term channel. Now the index is 81.44 . After experiencing the level of 80.50 DXY risk slipping into the area lows beginning of the year. This scenario might be implemented in the event that at the September meeting, the FED will present the participants of the foreign exchange market any surprises. But as long as you can look for opportunities to play on the rise around the dollar from current levels. To find some compelling fundamental reasons for such games in the short term is unlikely, but tactically, relying on technical analysis and sentiment data, make such speculation possible.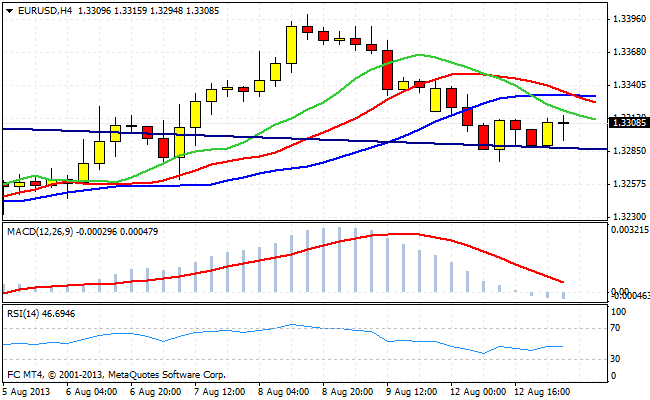 EUR/USD tested twice a trend line from the top, but go through and consolidate below the pair did not succeed. At the moment, the euro quotes are at 1.3306 . For short-term speculators, passed a similar retest the resistance level may serve as a signal for the game to improve the European currency.
Protective stops in such transactions are usually placed below the trend. Care Intraday below this line will signal weakness bullish momentum. A small piece of news for the Eurozone economy can promote the growth of activity in the market.
Good luck trading!
Social button for Joomla