Trading in the FOREX market on Wednesday are expected to be active during the second half of the day. Is expected to yield important reports on inflation in the UK and the performance of the Bank of England's Mark Carney. This could determine the fate of a pair GBP/USD in the coming weeks. Market participants' attention will be focused on the pace of economic growth and inflation expectations. Constructive comments Carney can be the reason for the short and medium game to improve the pound.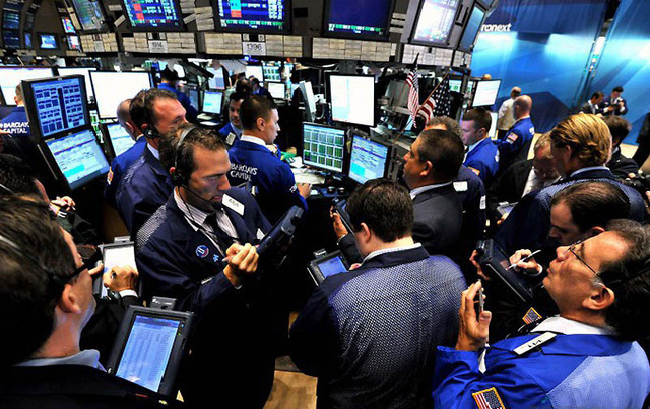 On the daily chart clearly shows that the GBP/USD met resistance on the way to a level of 1.54 . The breaking of a local maximum at 1.5390 may serve as a signal to open or gain of long positions in the pound. If no positive statements from the head of the Bank of England's players did not hear, then, it's likely a pair of quotes will again begin to decline with the purpose of testing the lower limit of the range of 1.51 months. The levels of resistance in the pair - 1.5410 and 1.5720.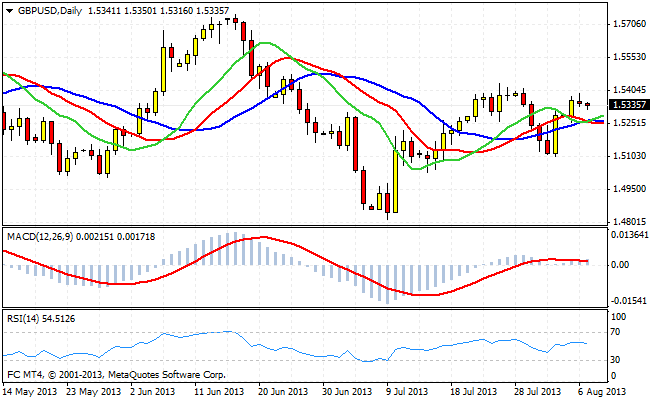 Strong economic data from the eurozone continue to support the euro. Yesterday the European currency has completed with an increase of 1.33. At the moment, in this place runs a medium-term trend line. Apparently, in the next few days we can see attempts to pass this level and gain a foothold.
Speculation about the FED's September meeting and the beginning of a potential reduction of quantitative easing slightly faded into the background, as Bernanke significantly changed the rhetoric of its recent statements. Investors now prefer not to respond to verbal signals and wait for concrete action by the Federal Reserve.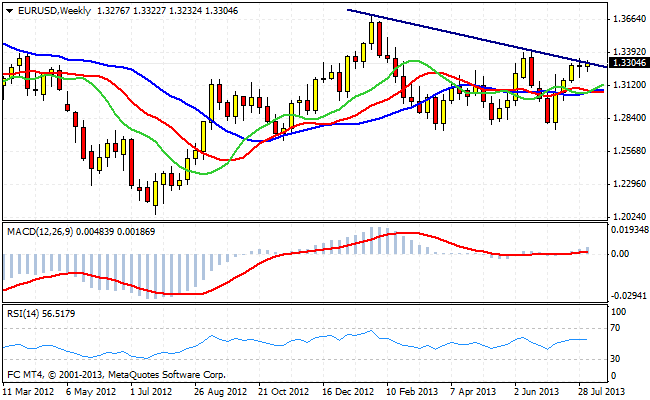 On the evening of his FOMC statements, indicate a high probability of reducing the volume of foreclosures in September. But while these statements do not have any impact on the dollar. The Euro is trading in a narrow range of 1.3320 - 1.3285 . Talk about the possibilities of the game to improve the dollar in this pair will only be possible if the quotes will be the level of 1.32 euro down.
Today you should pay attention to the following news:
05:30 (USA) - the speech of the Bank of England.
05:30 (USA) - Report of the Bank of England's inflation.
12:30 (USA) - a member of the FOMC statement, Charles Plosser.
Good luck trading!
Social button for Joomla