On tuesday, trading in the foreign exchange market were some imbalances. Investors do not hurry with the occupation of large positions, but, nevertheless, in some currency pairs observed increased volatility. Since EUR/USD pair showed decline in the second half of the trading session, reaching a three-month low of 1.2750 . The reason for this was the reduction of the credit rating of Italy. Specialized rating agency S&P cut the rating by one notch to BBB with BBB+, confirming a negative outlook. Thus, the agency's analysts believe that the situation in the economy and the financial sector will only get worse.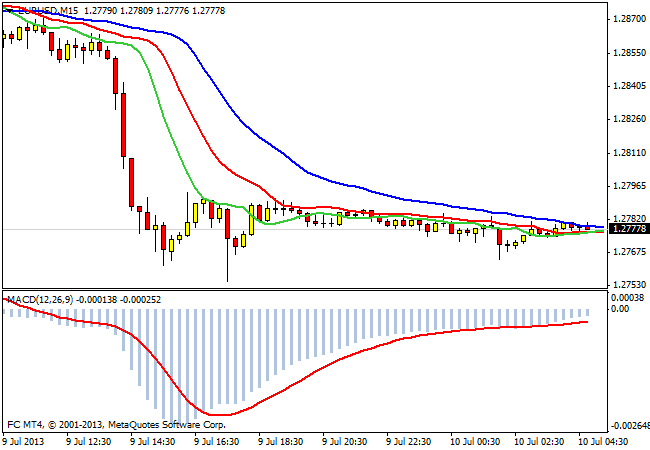 Downward momentum dried up at 1.2750, and at the moment the pair is trading at 1.2770, waiting for news. Today, 14:00 (USA) will be the speech by FED Chairman Ben Bernanke. Rather, prior to the broadcast, we will not see significant movements in the euro. Quotes couples are close to long-term support levels, so in the case of neutral statements by the chairman of the FED, there is considerable risk of short covering and return quotations EUR/USD in the district 1.3 .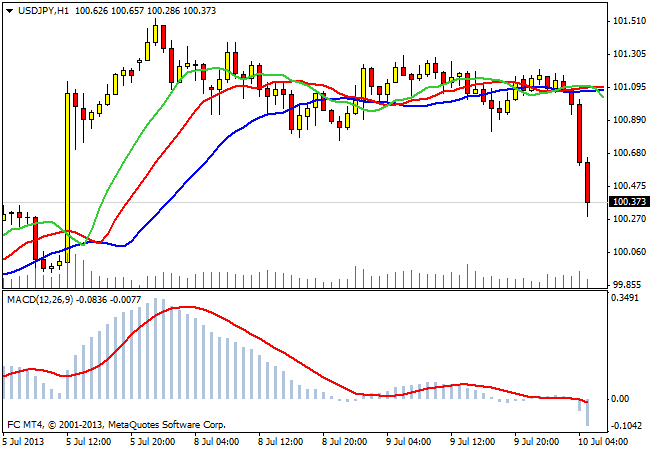 Quotes USD/JPY down during the Asian trading session. The range of 100.50 - 100.10 is likely to persist until the publication decisions on interest rates by the Bank of Japan. Minutes of the FED meeting may also have some influence on the course of trade in this pair. The risk of further growth of the dollar against the yen lies in the fact that the Bank of Japan may resort to additional stimulus measures. This can result in a pair of quotes in the area of 102 - 104.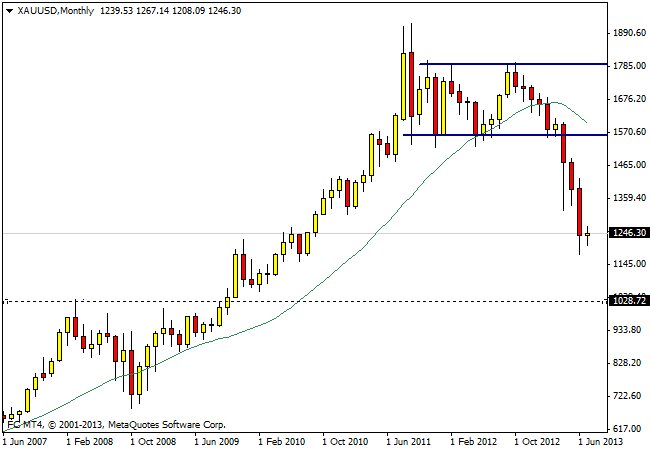 Further prospects for the gold price - that's the question that worries many investors who are accustomed to use the asset as a protection against inflation risks. The divergence between the quotations of the dollar and gold is increasing more and more. This in turn indicates that the recovery U.S. dollar investment makes more preferred. The graph shows the long-term dynamics of quotations of precious metal. Level of 1030 dollar per ounce is the nearest meaningful purpose. According to experts, most investors do not believe in gold as before. The increased volatility and the rapid drop in prices forced the players to reconsider their views on gold as a store of value, and make a choice in favor of the dollar.
Good luck trading!
Social button for Joomla