Bidding on Thursday marked the continuation of the reduction of the dollar against major competitors. The relatively strong data on Macroeconomics European region are forcing market participants to sell the U.S. currency in favor of the euro. Balancing the position players on the FOREX has been going on for a long time. According to analysts, the markets still do not believe the FED will take active measures in the near future.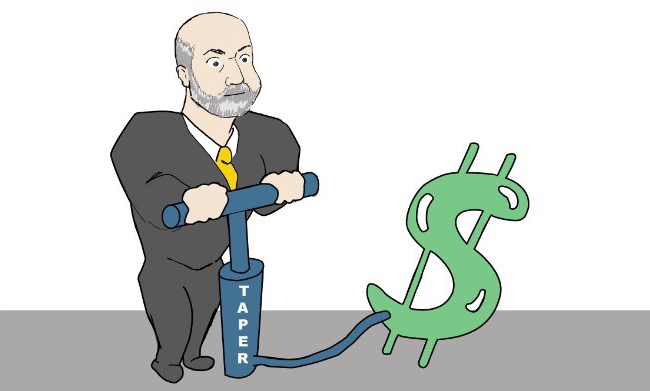 Dallas FED President Richard Fisher, one of the representatives of the camp of opponents of quantitative easing, in an interview with CNBC, said that financial markets can react immediately to the beginning of any movement on the part of the FED, aimed at reducing the amount of redemption of bonds. But, at the same time, he noted that the reaction will be muted as investors have had plenty of time to digest all this history from the time when the FED first announced that it plans to wrap up loose monetary policy.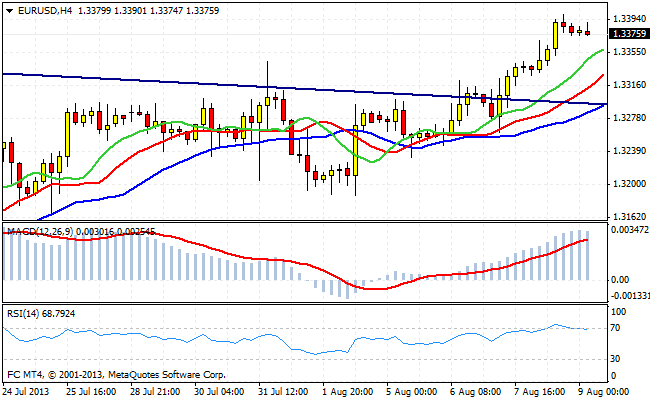 EUR/USD which broke the downtrend line and is currently consolidating at the approach to the level of 1.34 . Consider the opportunity to play for a fall in the pair will be after the quotation mark a return to 1.3280 . 1.34 level for the euro - is the maximum, from which it began a rapid decline in the euro in the framework of working off the idea of a speedy reduction repurchase program and the subsequent possible tightening of monetary policy the FED. This is a fairly strong resistance, and the next session is hardly bulls rely on advances above it. The most likely scenario now seems stop the rising pulse that bears can be used for the short game on the decline. Downside risks in this pair is still connected with the upcoming September meeting of the FED, which resulted in the dollar could get support.
Good luck trading!
Social button for Joomla