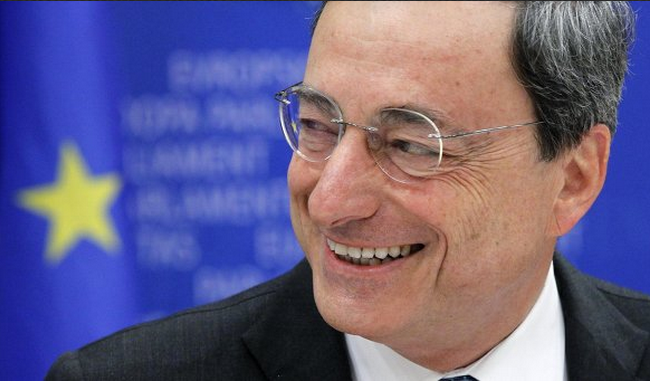 All the attention of bidders in the FOREX market on Thursday was focused on the publication of the results of the ECB. Results of the meeting led to a resumption of sales of European currencies. The ECB has kept interest rates at minimum values, and the head of the central bank said that intends to continue to adhere to this policy. The nuances of the players and heard comments from Mario Draghi at a press conference held after the meeting of the central bank in the Eurozone. Trichet said that the positive trend of indicators that confirm some improvement in the economic situation in the euro area, can not currently be a help for the revision of monetary policy in the direction of tightening. Economic growth rates are still low, and there is also the problem of unemployment.
Despite the positive forecasts for economic growth in 2013, expectations for 2014 The year was less rosy. Currency market participants reacted instantly, immediately began selling the European currency. Thanks to this new portion of the sales of euro updated local minimum.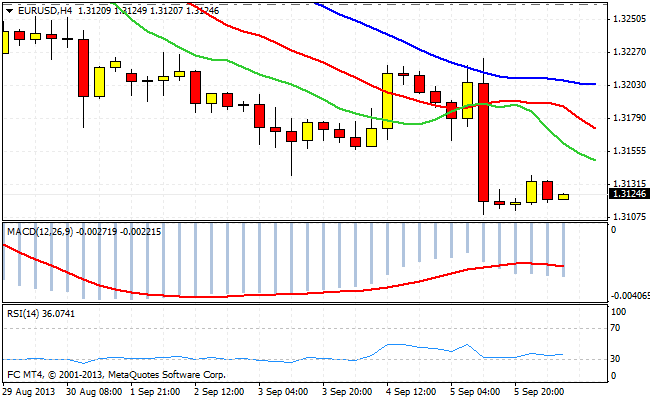 At the moment, quotes EUR/USD is at the level of 1.3125 . Players expect the new series of data on the U.S. economy. Data released yesterday were strong and contributed to the buying of the U.S. currency. ISM index came out better than expected, indicators of business activity in the services sector showed the maximum growth rate in the pre-crisis times. Based on these data we can predict that the statistics on employment (NFP) today will also be strong.
Good luck trading!
Social button for Joomla