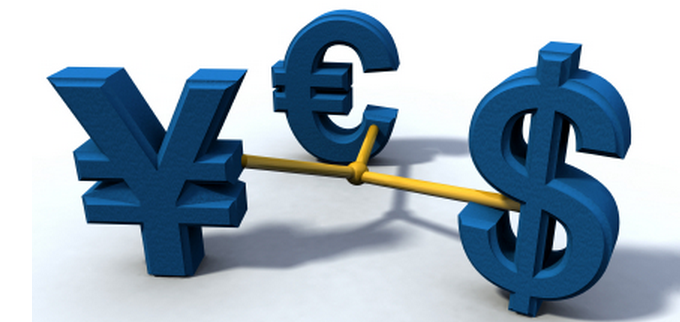 The future prospects of the monetary policy of the FRS have been the main topic for discussion during the last few months. The final volume of the last program of quantitative easing could cost about $ 1.5 trillion. These figures are provided by Charles Evans, the head of the Federal Reserve Bank of Chicago. Evans has been supporting soft policy during the operation of all QE programs.
In turn, Janet Yellen, a main candidate for the position of the Head of the FRS, also continues to argue supporting the continuation of obligation redemption at the same volume. In her opinion, these measures stimulate growth and help to solve the problems which exist in the labor market. Ben Bernanke, the current Chairman of the FRS said that he totally agreed with Yellen on issues concerning monetary policy.
FOMC Minutes will be published tomorrow and some experts do not eliminate that some of its theses could be non-presumable for the market participants. However, generally, the majority of analysts are tending to believe that the Federal Reserve System is not ready to cut QE yet.
Fluctuations in the foreign exchange market have remained reasonable. Speculators do not have enough new information to be able to understand the medium-term trends. The European currency continues to be adjusted gradually growing up at the same time. Currency strategists of a part of investment banks believe that by the end of the year euro is more likely to lose its financial appeal and fall below the current level.
Particularly, Morgan Stanley analysts state that the European currency is considerably overestimated at the moment, and that a similar situation was observed in 2010 the last time. According to experts from the MS, the current demand for euro is based on the phenomena of capital repatriation. Consequently, when this process will be completed, the quotations of the Europe's single currency will be fixed at their real values.
Thus, the outlook made by this bank's analysts for the euro in the next year is deeply bearish. JPMorgan agrees on it as well. The bank believes that significant close-out sale of euro against the dollar in the first quarter of 2014 is expected, and by mid-year the course of Europe's single currency could reach 1.2465.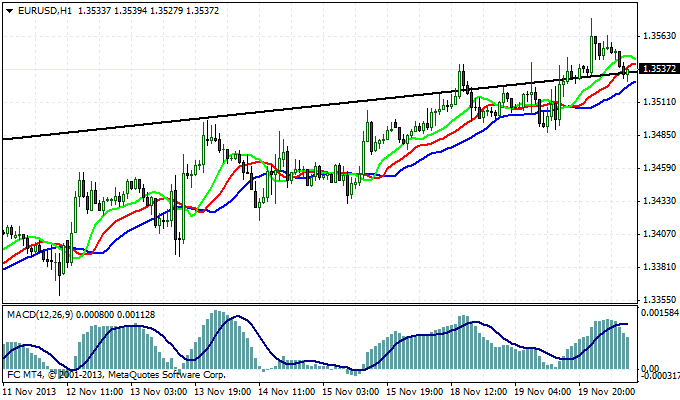 Current quotations EUR / USD are at 1.3530. Euro is under pressure again after an unsuccessful attempt to jump back into the medium-term uptrend. Hit a maximum at 1.3575 during yesterday's trading session, quotes have been slipping down for several hours today. If one analyzes speculative opportunities under these circumstances, one could assume that a false break up has taken place and now it is a right moment to open short positions at 1.3290.
 Have successful trading!
Social button for Joomla