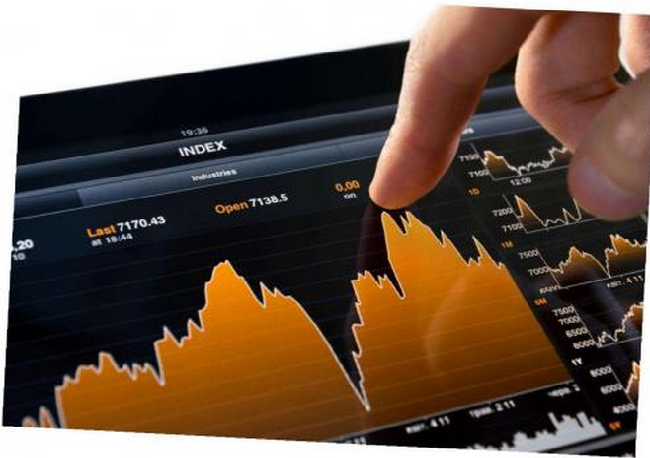 Yesterday the Russian tracking system recorded the launch of some ballistic objects. This information will be immediately affected by the financial markets. Short-term demand for the dollar was strong, and the stock markets have experienced selling pressure. The entire financial world is in suspense, waiting for the development of the Syrian conflict. Robert Menendez, who served as chairman of the Foreign Affairs Committee of the Senate of the United States at the beginning of the hearing of the Senate said he supported the initiative of the President of the country to strike at Syria. The main argument Menendez was a deep conviction that it is necessary to show the world that the United States does not intend to keep a hand with the use of weapons of mass destruction. It should be noted that the leaders of both houses of Congress supported the decision of the president.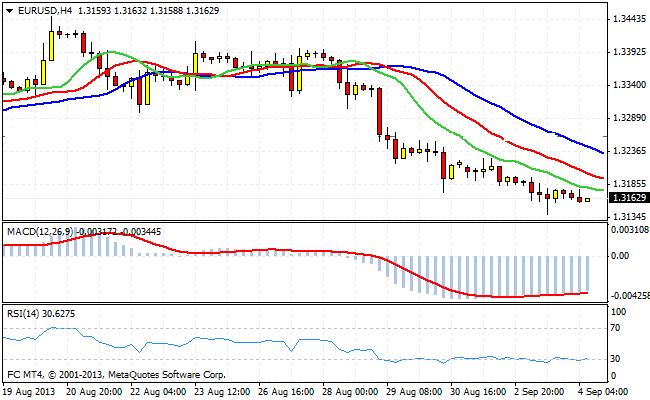 Possible the rapid development and the escalation of the Syrian conflict contribute to the demand for the dollar. Some additional support for the U.S. currency and provide economic data. Participants' attention is now focused on the statistics on the labor market. On Friday, the information will be published on the level of payroll employment in the United States. Many experts believe this option is a leading indicator that can determine the future growth of jobs.
EUR/USD is trading near the lows around 1.3170 on Tuesday. During yesterday's trading session, the pair reached the level 1.3145, which felt for some support. The medium-term outlook for the euro remains neutral to negative. The worsening situation in the Middle East could provoke accelerated decline of European currencies. But among the events in the financial plan, the most important in September will still be the FED meeting, the results of which will be to determine the long-term vector in the foreign exchange market.
Good luck trading!
Social button for Joomla