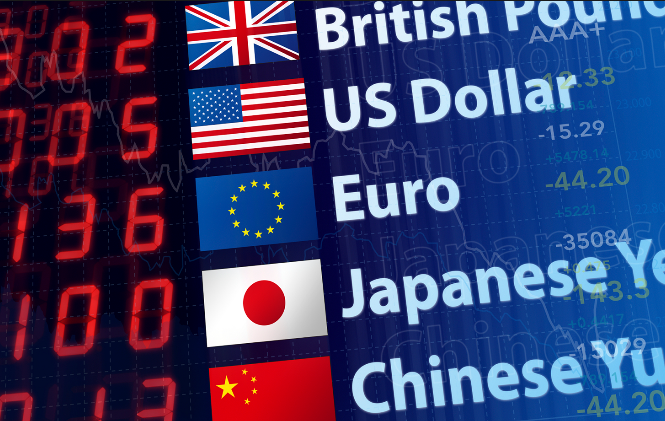 Yesterday it was reported that U.S. retail sales showed an increase of 0.4 %, after a barely perceptible increase in August by 0.1 %. This trend was expected by many economists polled by Bloomberg. But wholesale prices showed a decline, despite an increase in the previous month. Investors are now keeping a close eye out for any deviations in the trends of macroeconomic statistics, since the FED's decision will directly depend on the current state of affairs in the economy.
Discussions about bubbles in the economies and financial markets are continuing at full speed. General Director of BlackRock Laurence Fink said that the FED's actions contribute to the creation of bubbles. Among other things, he also said that the FED should soon begin to reduce monetary stimulus to stop the abnormal growth of the U.S. securities market.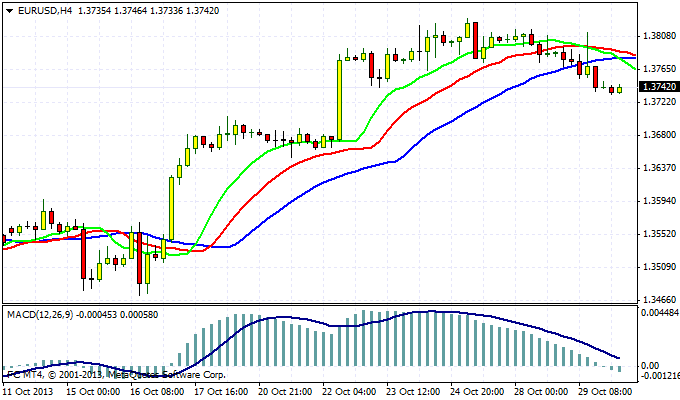 The U.S. dollar strengthened gradually since the beginning of the current trading week. Some analysts attribute this to the demand for the U.S. currency with the approach of the FED meeting. Some players still believe that the FED may resort to a reduction in the quantitative easing program this year. But the market has a different opinion. Most experts did not expect to see a tapering this year, as compelling fundamental reasons the FED has not received. And after it was announced that Summers would not qualify for the Federal Reserve chairman, shattered the last hopes for a dollar bulls.
EUR/USD continues to slowly crawl. Current price - 1.3747 . As is often the case, before the publication of the results of the FED meeting, likely to see any significant fluctuation is small. Even if the FED will signal to the market that isn't going to, this year, begin a program of quantitative easing, we can still see the development of the corrective movement of the pair. This may be because the market is already priced in continued loose monetary policy. Therefore, quotes, couples may well be heading towards 1.33 for the new year.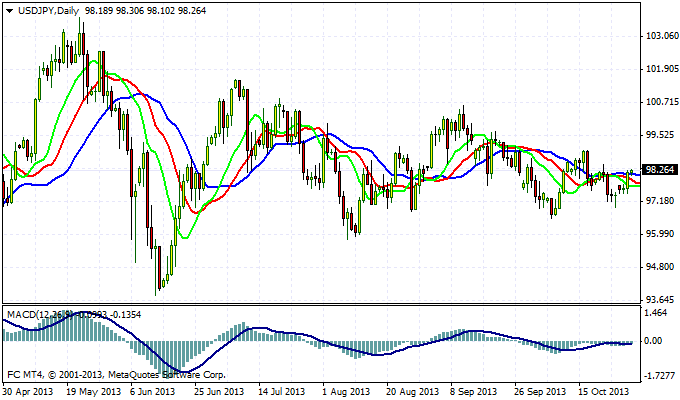 USD/JPY was trading at around 98.24 in the European session. After yesterday's rate increased the chances of resumption of medium-term uptrend in the pair. To confirm the upward momentum quotes, you have to mark 99.00 . The next level of resistance - a district of 100.70 . Liquidate long positions in USD/JPY is advisable if quoted prices will drop to the level of 96.50 .
Good luck trading!
Social button for Joomla