Last day on international stock market turned out to be pretty active. The participants of the trades had to react quickly to new information. US dollar was losing its positions almost in all the places. The whole trading day passed in an obvious tension, starting with data on capital movement, published in Asian session and ending with positive macroeconomic statistics of the USA.
According to dealers, positive data on the labor market and retail sale strengthened the confidence of the market in the quick collapse of the QE program. And that, in turn, increased the pressure on dollar. Today American currency is making attempts to win back the losses.
Medium-term technical picture in EUR/USD is still neutrally positive. After passing local maximum of 1.3242 the pair will continue its ascending. A serious level of resistance will be an area of 1.3690 – 1.3710. Here some participants will prefer consolidating profits, while others will try to open short positions.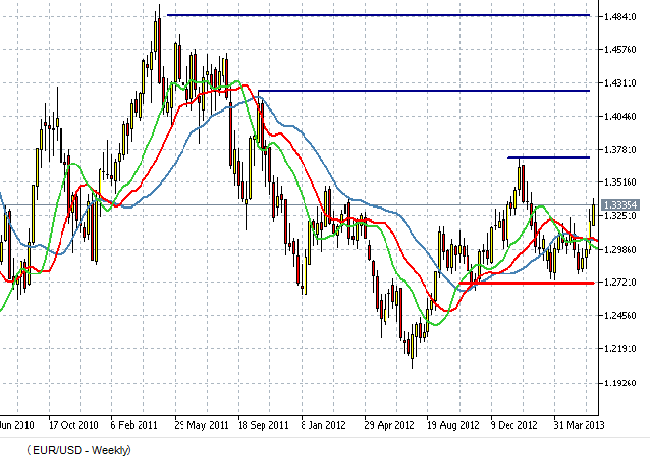 The situation with EUR/GBP has been developing quite curiously. After an abrupt growth in the first month of the year, the pair has been in the half or 4 months, the borders of which are narrowing gradually. As a rule similar models end with breakdown of the diapason and potent movement. At the moment there are no specific signals for occupying medium-term and long-term positions.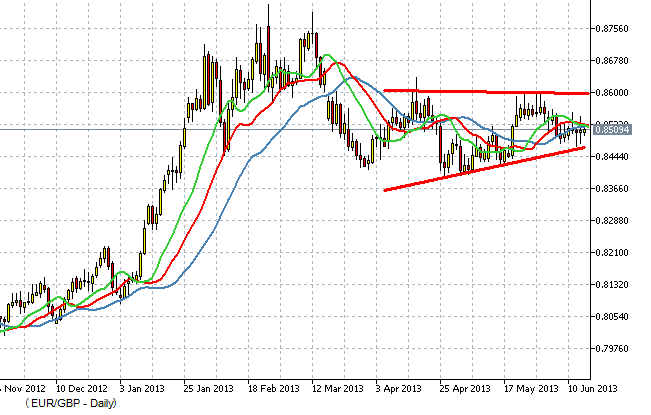 After reaching the level of 1.5737, which is the level of rebound 61.8 % from winter descending trend, the pair GBP/USD is descending today from the beginning of trading session, winning back accomplishments of the last two days. It can be connected with the willingness of speculators to fix the profits before the weekend. Currently one can look for possibilities to occupy short-term short positions, with the aims of 1,55 – 1.54, by setting stop-loss slightly higher than the local maximum.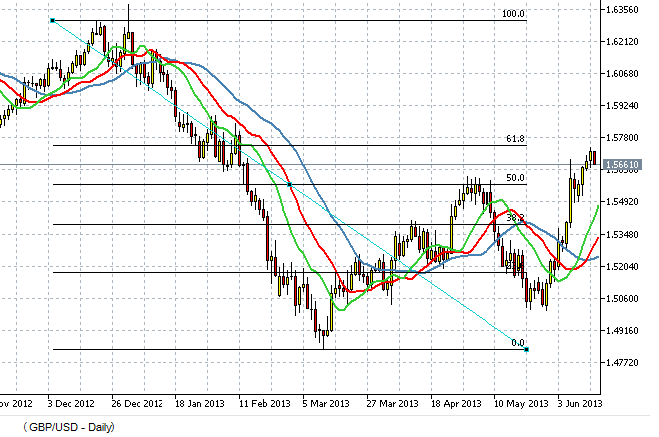 In the end let's look at quite dynamic tool - AUD/JPY. At the moment the pair within the frames of descending impulse that began in April of this year, after reaching the highest level of support this week, is demonstrating a high volatility. The level of 88.70 – is the maximum of March of 2012, which was reached in November and is now being tested from above. Until this level is not reached all the attempts to approach it may be used to open long positions on the pair.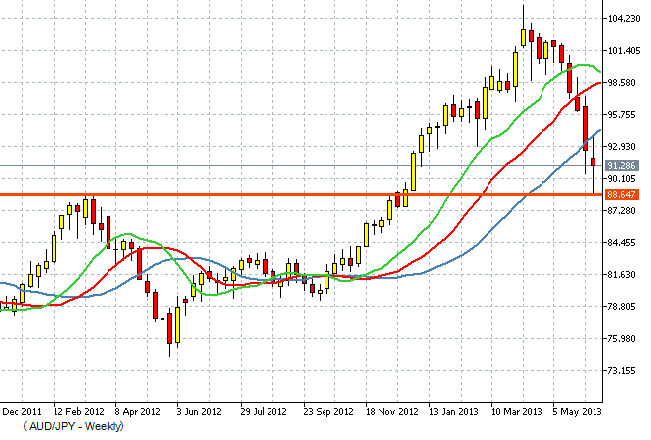 Social button for Joomla