Recently dollar index has been demonstrating obvious descent. The news background of the last week was only encouraging it. Technical picture in DXY is hinting to the fact that very soon we can see a significant correction of index to the current descent. And the aims of probable deployment can be levels of 82-83. It is a good trading opportunity for short-term speculators. But if the descent continues in that case the index might move to the area of 79.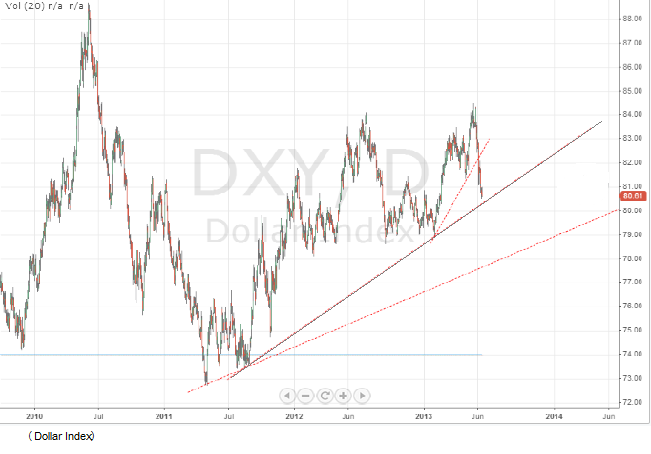 Among macroeconomic data, that are going out today into the European session, one should note trading balance of Eurozone. In expectation of such news euro is trading actively with Asian session. As a whole the markets found some equilibrium levels, and they will most likely consolidate around them until the meeting of FOMC. Many participants prefer taking a passive approach, because there is a certain obscurity in relation to correction of QE3 programs.
The closest short-term levels of support in EUR/USD pair: 1.32940, 1.32870. Breaking these levels down can place in jeopardy medium-term ascending trend. In this situation one will have to wait for confirmative signal and to look for moments to open short positions.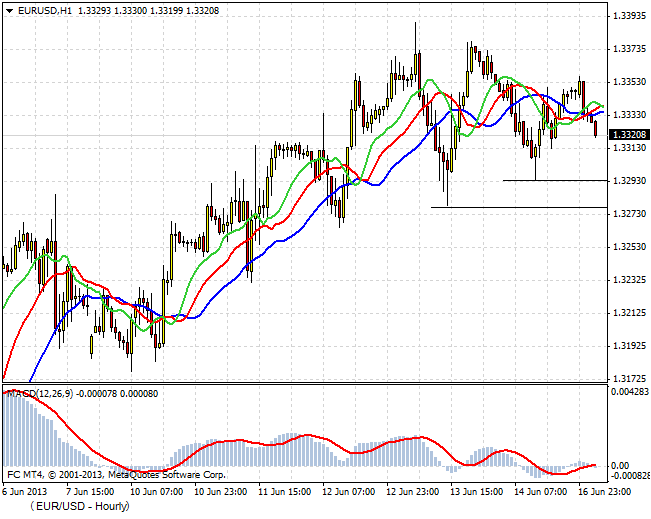 Dollar has been acting similarly in relation to yen today. The par will grow, forming double bottom from the level of 93.80. There are no signals for active actions in this tool.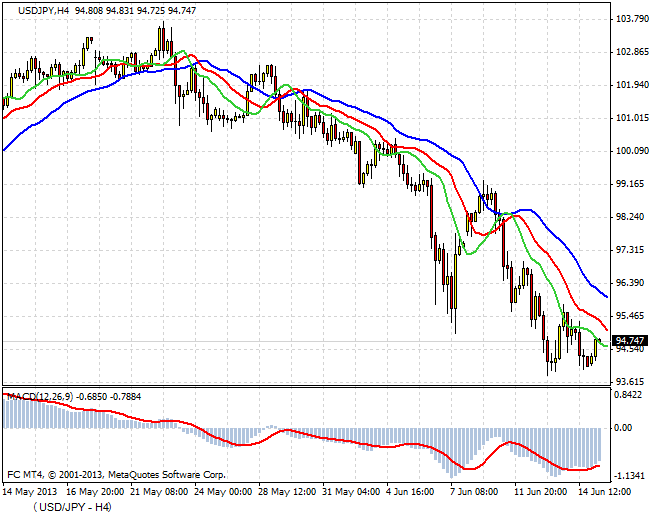 However, there is a divergence on MACD in short interval GBP/USD. Based on this one may look for moments to open short-term positions to descend.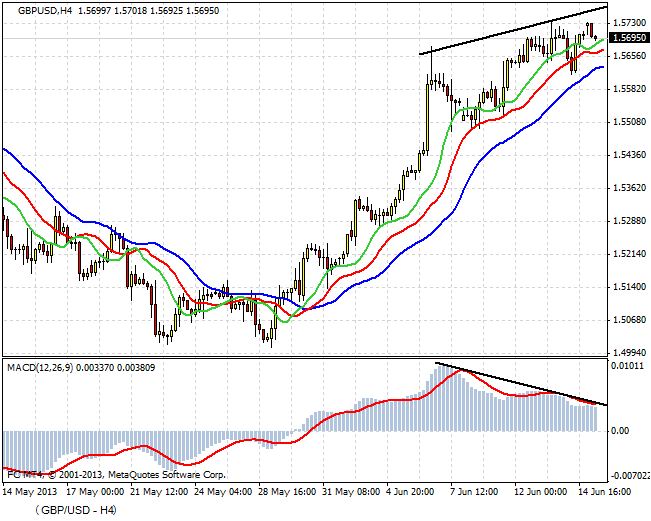 Undoubtedly one may carry out not very aggressive trading operations before the decision of FOMC. But in order to occupy more or less serious and voluminous positions it is better to wait until after the committee meeting.
Social button for Joomla