Morning trades on currency markets were significant for strong growth of Japanese Yen against Euro and US dollar. The reason for such an impulse, in the opinion of the experts, can be the statement on taking a passive approach towards measures to lower the profits of public bonds, made by Japan Bank, the report on capital movement also made an impact.
The main problem is that at the early stages of weakening of Yen the participants of the market expected the support from Japan Bank, which aggressive acts had to encourage Japanese investors to actively purchase assets abroad. But despite the expectations of the market the Japanese currency that has lost its positions became the reason of selling foreign assets in order to consolidate the profits.
During the current trading session USD/JPY pair dropped two figures, reaching the level of 93.80. In this situation it is logical to keep the positions of the pair that were opened earlier, while pulling the protective stop. One should refrain from opening long speculative positions.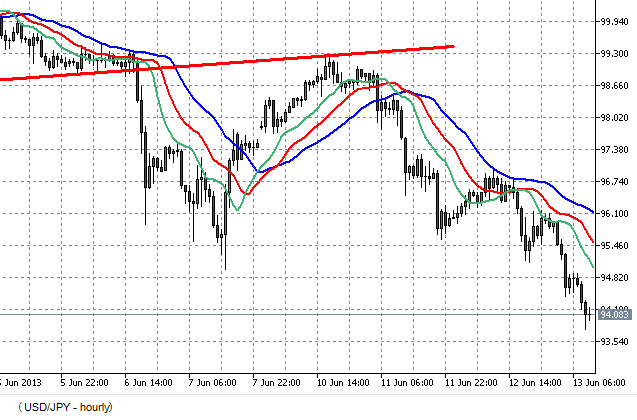 The closest level of support is at the level of 92,60. AT this level one cam consider attempts to play for a rebound. The next attempt is passing over 90.20 – it corresponds to 50 % recoil from growth that began in September of 2012.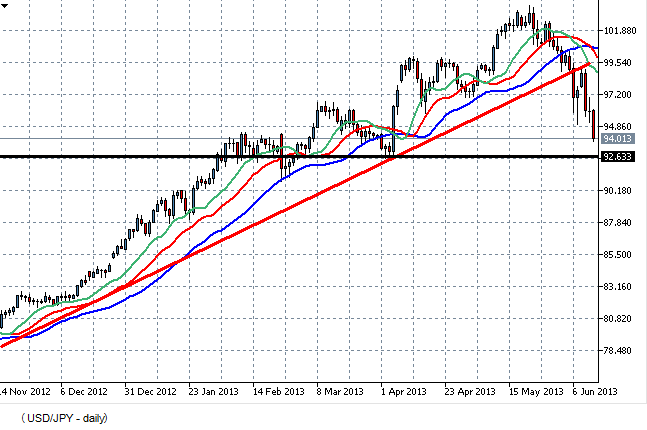 The situation with the pair EUR/JPY has been developing similarly. Currently the pair overcame the local minimum at 126,150 and it is continuing to descend. A serious level of support is in the area of 118.700. Reaching this level if very possible, considering the current tendency.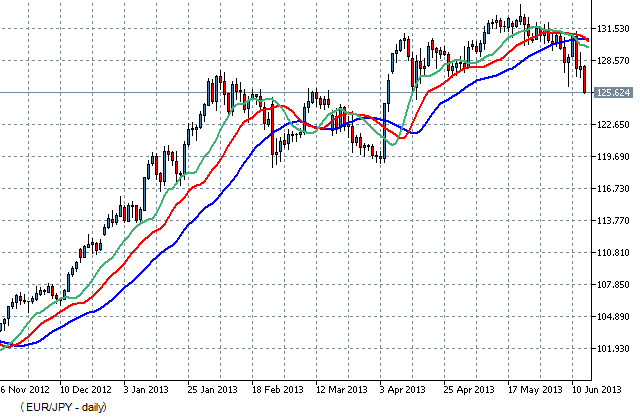 One should also note the high volatility in the pair USD/CHF. After reaching the level of 0.91300 during the morning trading session, the pair unfolded and is trading at the level of opening – 0,9215. This movement most likely is happening within the frames of testing the April level of support at 0.9270. which was broken down.
As the Yen is taking over more and more horizons, EUR/USD is continuing its progressive motion in the ascending channel. The participants that have long positions in the pair should keep them. The protective or reverse stop can be set under the line of support of the ascending trend. At the moment it is the level of 1.3300.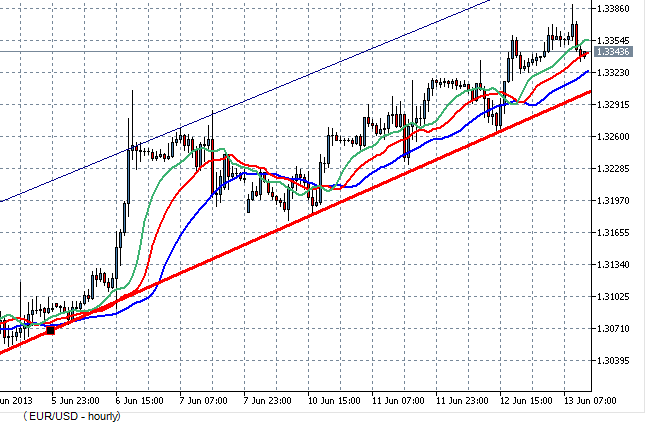 The most interesting macroeconomic statistics today – it is the data on retail sale and the US labor market.
Social button for Joomla