Active purchases of EURUSD pair increased the quotations of the pair higher than the resistance level by 1.3140. Now the quotations are above the indicated level, which was insuperable for EURUSD pair twice within 4 months.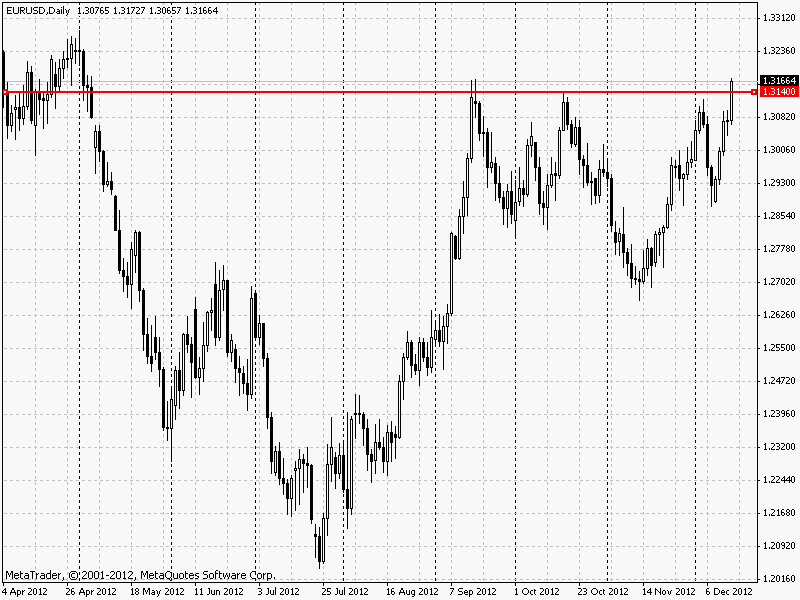 It is early to say that the pair consolidated above the resistance level, since it is necessary to wait the end of trade session. If the pair consolidates above the resistance level, it will become a good signal to keep the ascending trend, that started in November and stumbled over this level.
The potential aim of the ascending movement can be a resistance level of 1.3500, if New Year doesn't interfere, of course.
Social button for Joomla