Without listening to our analytics and assurances of several respected analytics, euro from the position "why not continue the descending trend" jumped into the situation of "I deceived you, bears, successfully".
On Tuesday the situation on EURUSD could be characterized with these words.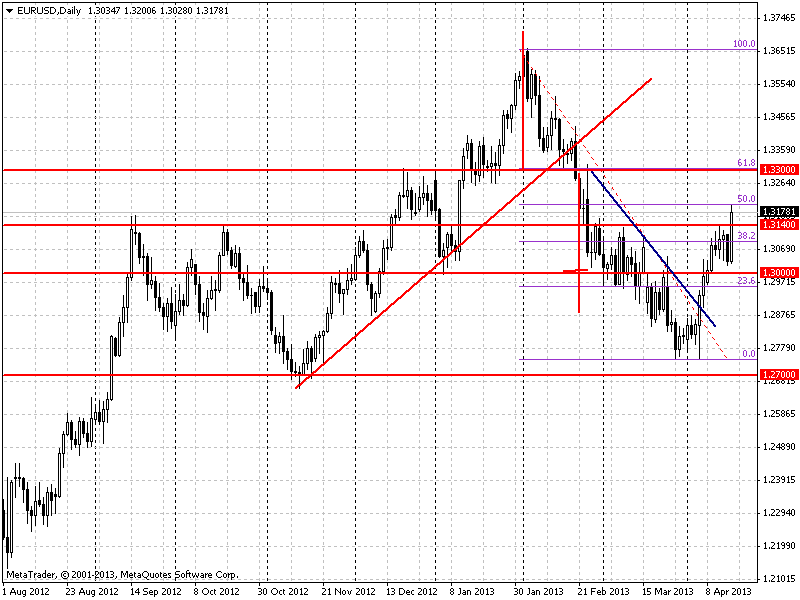 On Monday everything looked as if the pair is jumping from a resistance of 1.3140 which was not taken and is aimed at the descent. But on Tuesday due to news the euro is unfolding quickly and during the day it reaches a mark higher than the resistance of 1.3140. It is worth noting that euro has been fluctuating near the resistance for 3 hours and only during the fourth hour a breakdown occurred. The breakdown happened actively and then the ardor lessened.
The closure of the day is happening at the level of 1.3180, which means that the EURUSD pair has consolidated higher than a resistance level. Wednesday will bring the opportunity to carry out purchases of pairs with short stops slightly lower than a resistance of 1.3140.
The next resistance is 1.3300.
Social button for Joomla