We doubted about giving prognosis about future pairs movement for a reason, since on trading Wednesday dollar gave up its established positions and there is a possibility that on Thursday we will see the continuation of ascending trend on anti-dollar pairs.
For example EURUSD pair formed a doji- candlestick in area of consolidation, which means that there is no signal for continuation of sales, one should consider the possibility of buying at the beginning of trading session on Thursday. A limit of growth for EURUSD pair is the level of resistance of 1.3040, after passing which the pair can go further.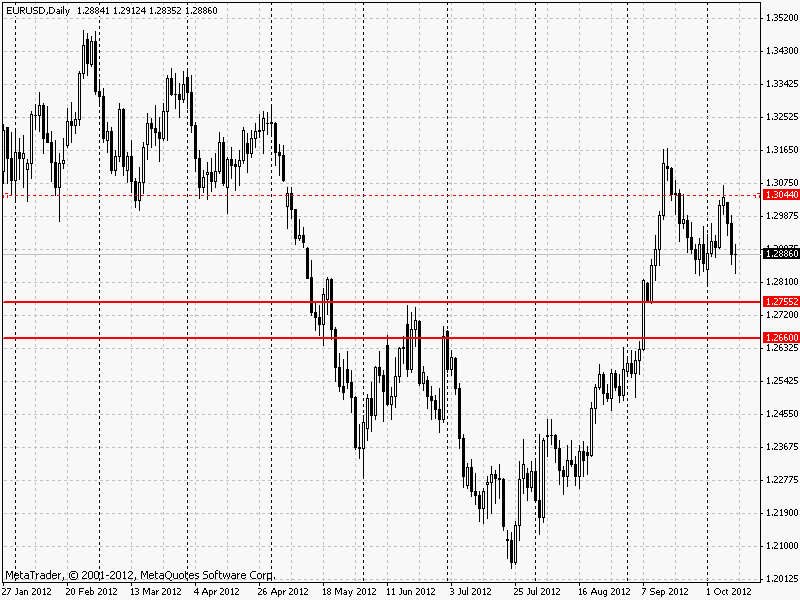 Pound sterling stopped lowering as well and it drew doji-candlestick, which shows a temporary weakness of descending tendency, which can turn into a rebound or continuation of fall of GBPUSD. Since lately pound sterling and euro are together with high correlation, it is more preferable to look at purchases on the basis of situation analysis of euro, which is situated higher. However it is worth mentioning that there is no signal for purchases!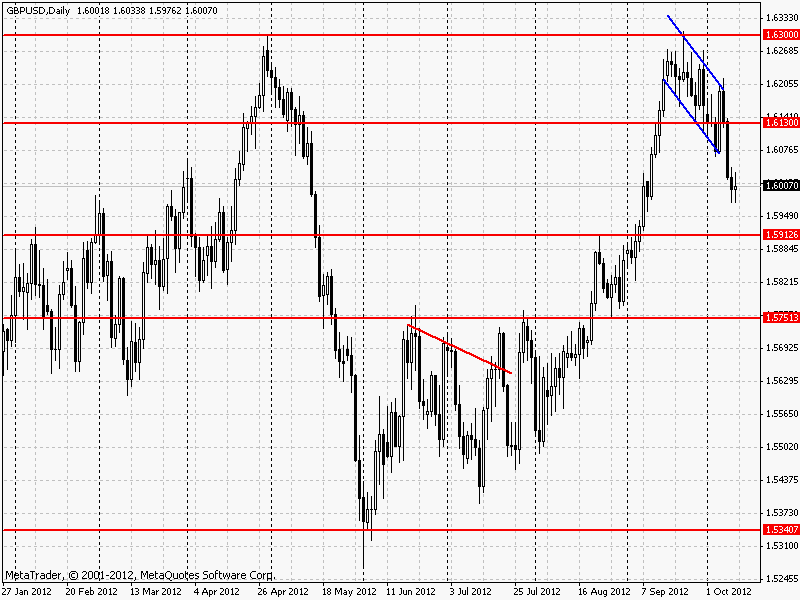 One may close sales with gold as well, since with dollar currency falling it will rise in price. However there is no price for fast purchase.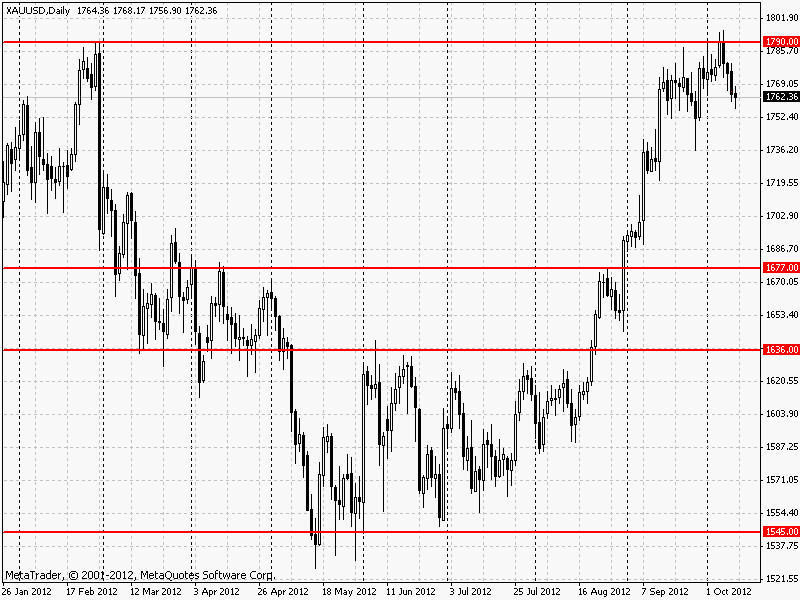 Thus now it is profitable to go out of all sales for price fixation and to wait for new signal either for purchase or for sale, but in our opinion the first one is more probable.
Social button for Joomla