Despite the fact that the pair pound sterling against US dollar looked weak on Monday, it justified its signal for purchase, which occurred the same Monday.
GBPUSD pair grew to its local maximum by 1.6130 and it is attacking it actively. At the moment of writing this post the second half of American session, the pair is making a second attempt to consolidate higher than a local maximum of 1.6130 that is currently became the resistance level, which is preventing the ascent of the pair.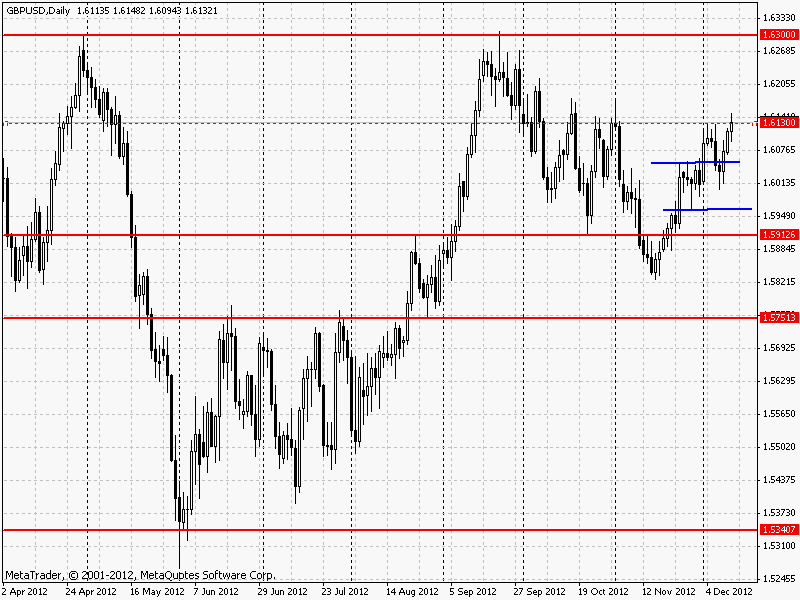 The first attempt of maximum renewal ended in serious interdaily lowering of the pair, but the pair is recovering successfully its lost positions.
In case of consolidation higher than the level of 1.6130, the pair should increase up to the next resistance level, which is situated at 1.6300. Most likely in case of continuing the ascending trend, pound sterling stopped there until the new year holidays. However it is early to talk about consolidation of the pair higher than level of 1.6130 it will be possible only after American session is over. 
Social button for Joomla