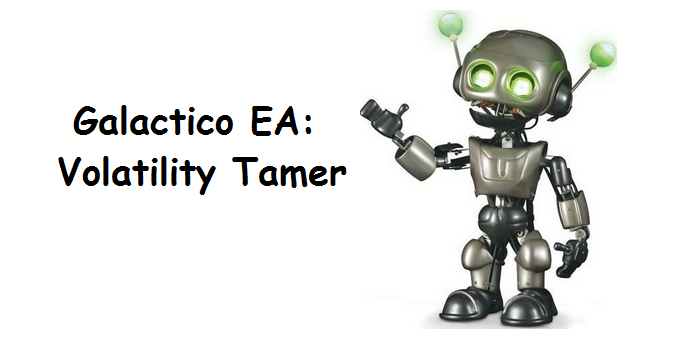 Galactico expert advisor is a robot trading in short-term periods and focused on volatility breakouts. This EA was developed specifically for EUR/USD currency pair. The system opens pending orders to buy and sell at a certain distance from the current price in the trading process. In the case when there is a surge in the price dynamics and quotes go beyond orders' margin settings, a position in the direction of the movement is opened. The distinctive feature of this advisor is that after every failed deal it doubles the size of the next deal's position.
Galactico EA differs from similar short-term systems by relatively low frequency of the deals. The robot is very selective in choosing cases to enter the market. At any given time, it analyzes the current volatility and bases buy-stop and sell-stop pending orders on it. Galactico advisor can be one of the first experiments in the automation of trade for beginners, as it is quite simple to use and does not imply the possibility of optimization. But it is worth noting that this system is quite demanding on the initial deposit. The image below shows the results of EA testing in demo mode.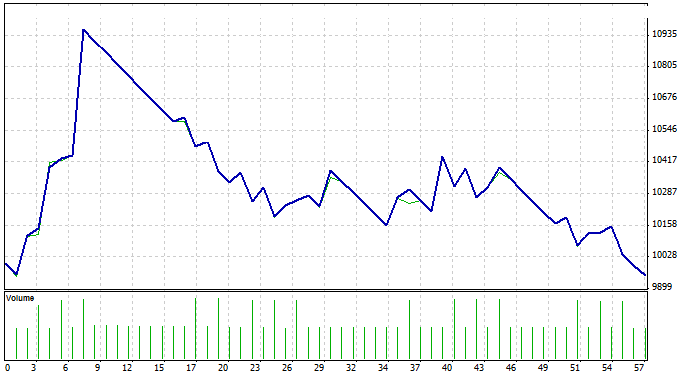 EA parameters and test results
As noted above, the trading system we review is simple to use and doesn't require any changes in basic configuration. Here are a few parameters that can be seen in the "Input parameters" window during installation:
Lot - this parameter determines the initial item for a couple of pending orders
Risk - the risk parameter, which is used in the procedure of calculating the lot size
Size requirements for the initial deposit are such that the initial trading capital can't be less than 1000 units per 0.1 standard lot. These relatively high demands on the deposit are also due to the fact that the system will very often increase the positions sizes. Galactico EA demonstrated good results for the 1min period, so this timeframe is the main one. When using the EA, a trader can select operating options with either manual deal confirmations or a fully automatic mode.
In the end of a brief EA review, we want to emphasize once again that this system is very simple and straightforward, and is perfect for beginning traders. Do not forget the basic rules of money management and don't overplay with the risk. As for brokers who support operations with this EA, virtually all the leading dealing centers allow trading using Galactico.
Social button for Joomla