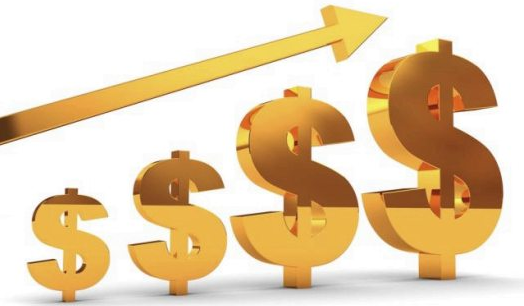 In the currency market trades many hundreds of thousands of traders all have different trading results, profits, strategy. However, the goal of becoming the best of the best in this area is not a priority market participants. You could even say that trade is to some extent an art, and each style has its followers, supporters, critics, so success in trade hard to compare, and it makes no sense. Forex Trading is a case of one man who himself defines its objectives, level of risk and desired profit. Someone is satisfied and 10 dollars, and for some 1 million dollars is not enough. The same can be said about the best adviser. Every trader sees it differently.
Of course, no one would give up robot, bringing to 1000 % of the deposit each day, what's a small thing, every hour! But this is a fantasy, on the Internet to find the best adviser will fail to find something lucrative hard. If you look at well-known investors such as Warren Buffett for example, you will see that they make a profit on average about 30 - 50 % per year on their investment, some less. For the novice trader, who lured with promises about the moon and millions of it seems a trifle. Any financial adviser will offer you to invest in securities or currency with a target yield of 15 - 20 %. And believe me, it's a good suggestion, but perhaps not for you.
We used to see how councilors show profits of several hundred percent a year, it is not necessarily a lie or deception, but the profit is always associated with high risks. For aggressive traders is the best adviser, and for the conservative is a pain, too high rates. Conservative trader would prefer a stable income of 20 - 30 % per year, with controlled risk, low level drawdown and togas on, and he will be happy with it as best he could dream of. The objectives of the players on the market also vary widely, some seek to preserve capital, one multiply, while others simply try your luck by putting everything on the "red".
Most of the "best" walking around in a network of advisers working for bad policies, such as the Martingale, homogenization, opening divergent positions and so on. They are primarily aimed at non- market participants, and are usually quickly discarded deposit or do not bring any results. Like most profitable strategies, the best advisors are created individually to order or for more money. A simpler way to get the best adviser is an independent analysis of the market and create their own trading method, of course this will take time, experience and knowledge, but if you're just a trader, not an investor, then for you it will not be difficult.
Do not forget about the existence of many styles of trading, which one is the best? - Again, each defines for himself. Let's try to determine what would be the best counselor for a particular style of trading - trend trading, trading breakouts or inband trade. Since the market is not constant, and flows from one of the state to another, and advisors will show a different performance, ideally, the best advisor should be able to determine in which phase of the market is to get the maximum profit. But if people can not identify in a timely manner, which will move the market, then this program is also adviser to fail. But to teach the robot to a single style of trading is much easier, and no doubt there will be people for whom the results will be acceptable.
Therefore the concept of the best adviser wide enough and more individually. The most useful advice for traders and investors will be to define your goals and desired profit level, important not to overestimate or herself, not the opportunities. If your advisor or trading system brings you a regular income, then be sure you own the best adviser.
Social button for Joomla