With the development of the foreign exchange market (Forex) investors and traders need better, stable and profitable robots, strategy advisors. In this article, we will discuss forex paid advisers. Free advisers have nobody will be surprised, trader likely will not even see, because we all know that the free cheese is only in a mousetrap. It,s therefore not surprising that paid advisers forex begin to occupy a substantial share of the market. Free advisers are struggling to compete with pay, because you can even buy a counselor for 100 dollars. Is this good or bad? - We'll investigate.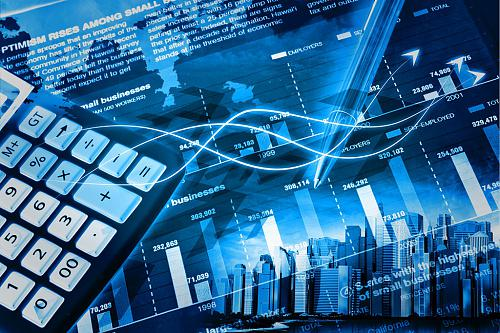 Frankly, for 100 dollars hoping for profitable EA is not likely you hit one of the free advisers disguised as a fee, of course result - empty deposit. There are followers and what to buy Advisor generates revenue over the year - all unrealistic, first get information about it,s extremely difficult, and in the second price tag is more than 4 zeros. Unfortunately, there is some truth, after all the success in the market are making only 5 % of traders. But all is not lost, there are paid advisors forex can be profitable, and they are. Just give the money and profit will not work.
In order to choose a really cost-effective counselor must have at least a basic knowledge of the forex market. Under the baseline, we mean - the ability to analyze information. The price is definitely a major consideration when choosing a counselor. But investor or trader should also make sure that the adviser stable and efficient. Any self-respecting developer or distributor knows that paid advisers forex must be accompanied by the data for the last time, ongoing monitoring, reporting of transactions that can prove their profitability.
Draw for example, analysis of information on the potential pay-EA. On the first page of google after entering the "paid advisors forex" we came across a counselor DOUBLE TRADER 5.1 . To begin, perhaps, with the right price. Light version will cost us 465 dollars, the maximum Extreme version in 2410 dollars. The price tag is quite adequate, not a suspiciously low, and increases with increasing profitability advisor, everything is logical. Move to the monitoring. From the graph we see an upward trend, unfortunately, monitoring, or disabled, or is no longer valid because the story has not been confirmed, and the last update was on May 17. In other words, the evidence of profitability adviser - no. Ongoing monitoring, we have not found, so it's better to lie down until the money in your pocket.
Still a little bit flipped through pages we found WallStreet Forex Robot value of 299 dollars. The price is not high, but we believe that it,s justified, as the yield robot is average. Proceed directly to the monitor. Profit for the year was 51 % in our opinion a good result, especially when you consider the cost, the analysis of the balance curve also shows a steady increase. Monitoring is constantly updated, the story is confirmed, trading on a live account. And now we have to accept a lucrative paid robot.
As you can see to choose paid advisors forex is not so difficult, it,s necessary to pay attention to three things - price, monitoring and stability. On the Internet you can find a lot of offers to purchase only need to get started, there are even special areas on which to review this offers trading ideas and strategies. Invest your money wisely, and profit is not long to wait.
Social button for Joomla