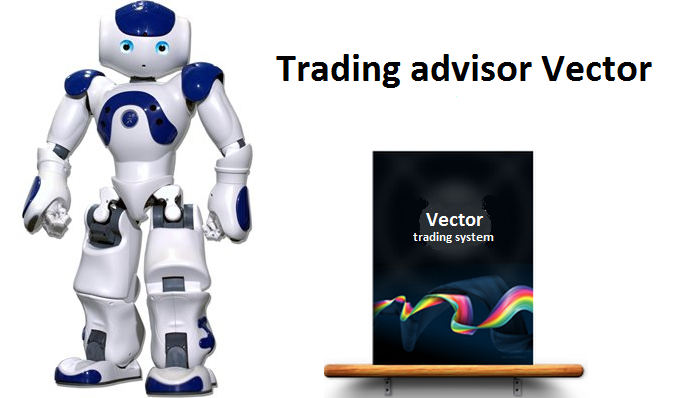 Recently the trading advisor Vector has become wide known and popular among currency market traders. Being tested by the most experienced market participants, this adviser keeps bringing profit for those, who use it. It is widely known, that the only free cheese is in the mousetrap. To use this mode for your own benefit, you should pay fee. After that you receive the advisor and a password. You can buy the licensed Vector advisor for the price starting from $ 200 to $ 300 in the Internet. 
In Russian network you can meet many flattering comments on this advisor, and it is for a reason. The main reason is the stable profitableness of the system. Results of testing and operation on real accounts show that the trader can multiply up many times initial investments in one or two months only. Of course this way is more risky. And this level of profitability can be reached only by using the system in the most aggressive way. But the expert can work with reduced risks as well. The Vector advisor can operate in three modes: scalping trading, short-time trading and the middle-term trading.  

Advisor's modes of operation
The advisor's trading proses is formed by pending orders. Producers considered many nuances, as they are experienced traders also. That is why the algorithm of the Vector advisor's work is complicated enough. Thus, this system is recommended for experienced traders, who are familiar with testing and optimization processes. The expert always places SL and TP as well as sell and buy orders. The trader can choose the number of orders and the mode of operation.  
To make the long story short, the advisor defines the diapason and places buy and sell orders, which are counted by the system. If the buy order is opened, SL and TP are placed immediately. As the price changes, the coordinates of pending orders change. The Vector advisor does not collect losses. That is why there is no risk for closing the position by a broker. 
Any new instrument is recommended to be used step by step. Before you count on the advisor, placing the responsibility on automatic systems, you should try and test algorithms, reactions on various market situation and volatility. And only when the dynamic of the fund will be quite stable and predictable, when you use adjusted algorithm you can increase the role of this advisor in the portfolio.
Social button for Joomla