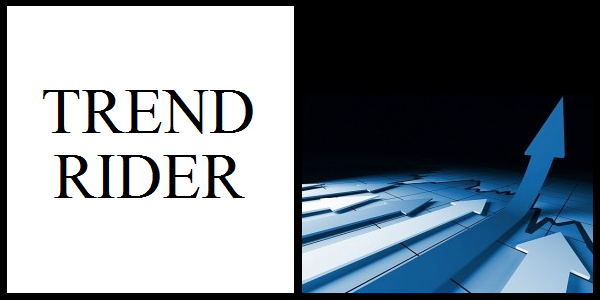 Trend trading is one of the most profitable but simple trading methods. The beginners are recommended to get familiar with this trading style at the first place, but the professionals also never neglect the trend and often follow it under their main strategy. The difficult part here is to define the beginning of the trend, which is very difficult and sometimes even impossible. Therefore, trend following often starts in its middle or after the main phase of growth. Today we will review Trend Rider strategy, which will help us to ride the trend.
As you understand, this strategy is a trend one, and you can apply it to any currency pair, as the trends occasionally appears in each financial instrument. No matter what you trade – classic euro/dollar, volatile pound/dollar pair, cross like EUR/GBP, or commodity currencies such as the Australian dollar – the Trend Rider will be efficient with any currency pair. The main indicators of this trading strategy are three moving averages (MA) and a specially designed SRS Trend Rider indicator.
It is worth noting that the strategy under review allows to automate the process of setting the take-profit and the process of making deals on predetermined parameters. Let's see what signals we will get from the indicators and how we should act in different situations. The MA location is a very important part of this strategy, so we should pay attention to their sequence at the first place. If the moving averages are located in the following order: red, blue, and green at the bottom, it is a buy signal. When the moving averages line up in such a sequence, the Trend Rider beeps. Do not forget about the unique indicator, which will confirm a buy signal. Look at the crosses – they should be located above the level of 10,000 (red line).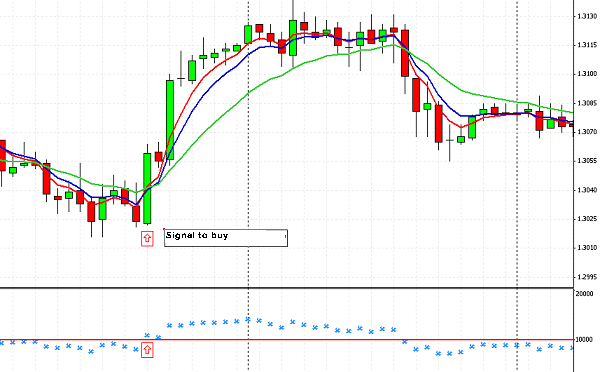 Now that we are done with the signals to buy, let's move to the signals to sell. You can open an order to sell only when the moving averages line up in the following sequence: green, the blue is below, and red at the bottom. That is, a signal to sell, in fact, is an inverted signal to buy. Confirm the signal with the SRS Trend Rider indicator. The crosses on the indicator must be below 10,000.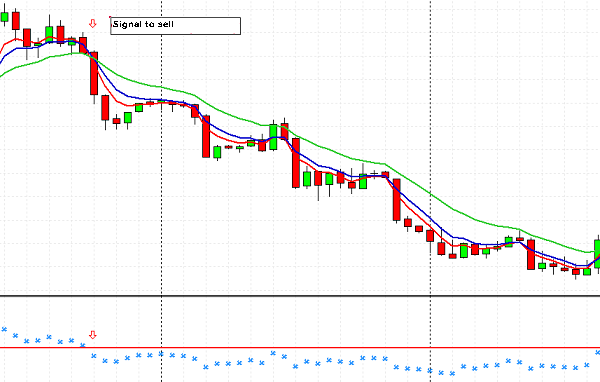 Where should a stop-loss be placed? The best stop when trend trading (that's what we are doing here) is the previous low or high. If they are located too far, you should consider a possibility to set a stop-loss after the previous bar.
The strategy will automatically pull your stop, allowing you to ride the entire trend. It is better to use this strategy for medium-term trading, and the best trading is on the four-hour or daily chart. Source: Dewinforex
Social button for Joomla