On Monday we saw moderate corrections on main forex tools following the Friday active growth. On Tuesday the ascending tendency continued.
The impulse was strong again. The local extremums were renewed on EURUSD, pound sterling, the Australian dollar.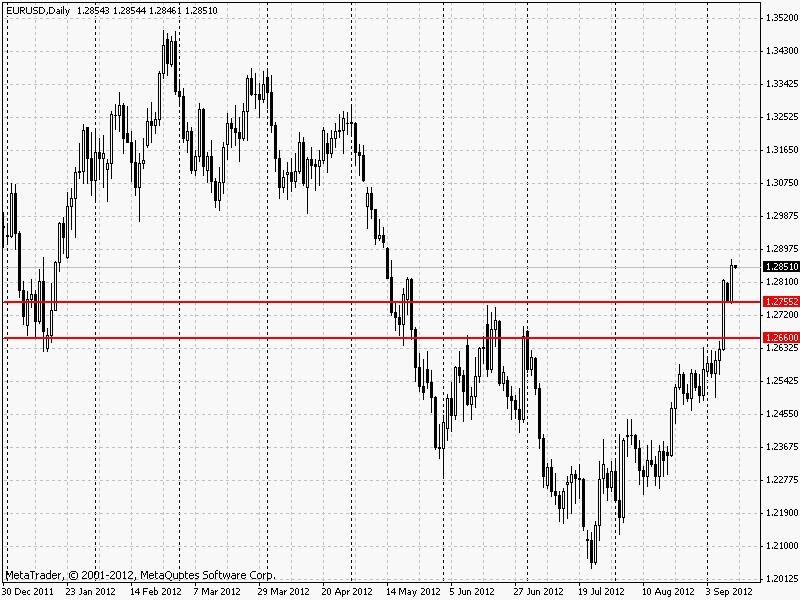 There aren't any grounds for not assuming the development of growth during this week. All the markets live by M. Dragi's (the president of ECB) promises of buying public bonds of European debtors. This will not save the economy but it will free a part of cash, which might push slightly the economy towards development, and the speculators pushed the markets upwards. 
It is not profitable to enter from current levels. It is possible that on Wednesday a little correction for entrance into long positions will occur.
Social button for Joomla