On Wednesday quotations of EURUSD pair broke down the level of support of 1.0225, thus they destroyed the hopes of bulls for stopping this unfailing fall. Yes. This year Australian dollar is showing enviable trendability which does not give traders chances to trade against the trend.
After the fall of support it is possible to accrue to short positions and to tighten the profits gradually. The nature of the trend allows doing it without any efforts.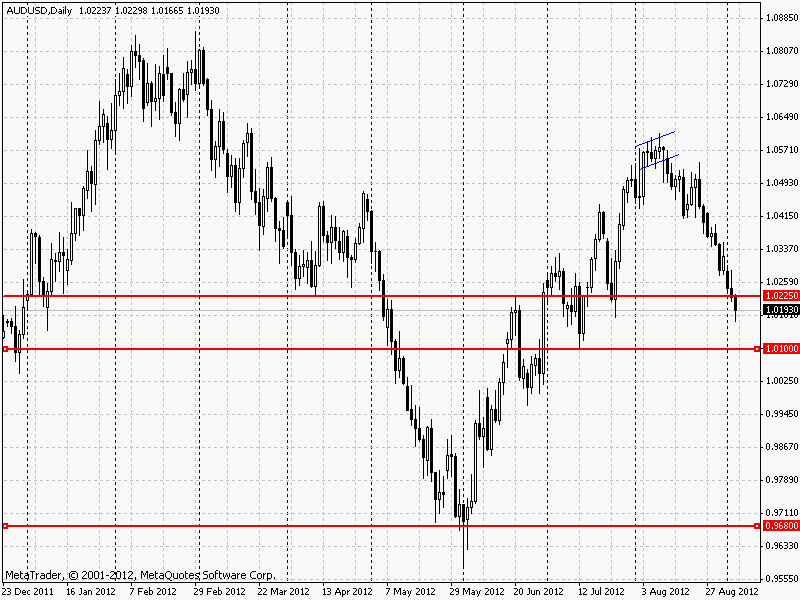 The next level on which the trend will be tested is the level of support of 1.0100. And since there are several days needed to reach this level, Australian dollar traders-sellers may say good bye to Friday and begin the weekend right now.
Naturally it is a joke, but the trend looks so strong that a strong reversal is quite possible and as usual at the most unexpected moment. 
That is why one should not calm down or lose control of the positions of Australian dollar. The aim of fall may be the level of 0.0968, but the level has not been approached yet.
Social button for Joomla