Thursday and Friday of last week turned out to be very positive for all risk risks. Friday was especially successful for bulls, because all the risk assets went up ceaselessly, saving its positions until the closing of markets.
The reason for such a positive drive is the change in unemployment rate in the USA. Thus it dropped from famous 8.3% to 8.1%, which significantly cheered up the markets.
As it happens usually with good news from the USA, the dollar dropped to risk currencies, this paradox is being investigated by thousands of analysts, that might find many reasons for such strange phenomenon.
Eurodollar broke down triumphantly, the level of resistance of 1.2660 on Friday and on closing of tender was quoted as 1.2815, which has not occurred since May of this year. Thus summer descent of euro is over and one should expect the development of ascending trend.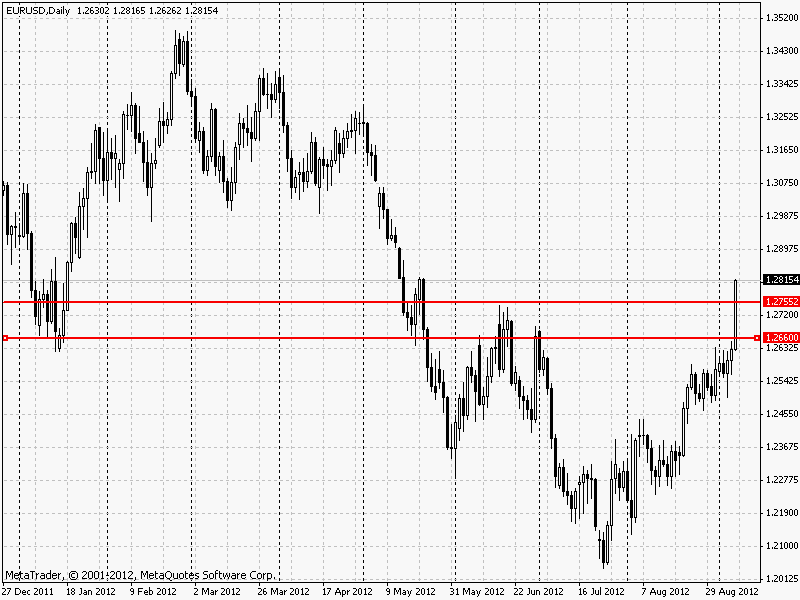 However for those who are out of the market a serious problem of choosing the exit point into long positions still exists. The problem is that the Euro trend kept unfolding and broke down upwards, and now it is not clear whether the technical correction downwards occurs or not. To enter with current quotations means accepting high risks for stop-loss, to wait for rebound for entry means probable losses of potential profits. Unfortunately there is no single answer.
Similar situation might be observed with British pound sterling.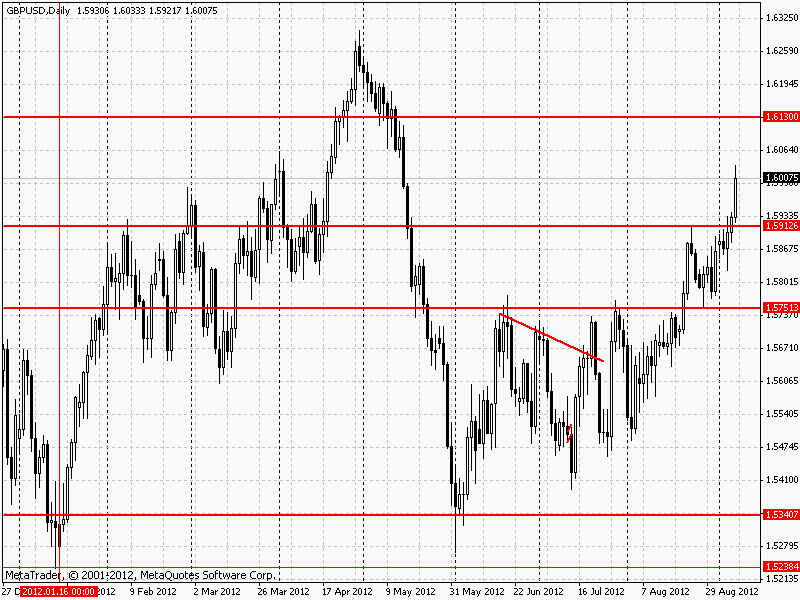 While the Australian dollar is undoubtedly attractive to buy since during two days AUDUSD pair made a deployment of descending trend (however, one might consider that this was a correction towards more global ascending trend). Given impulse has high chances of continuing throughout the next week which gives all the prerequisites for long position forming on this pair.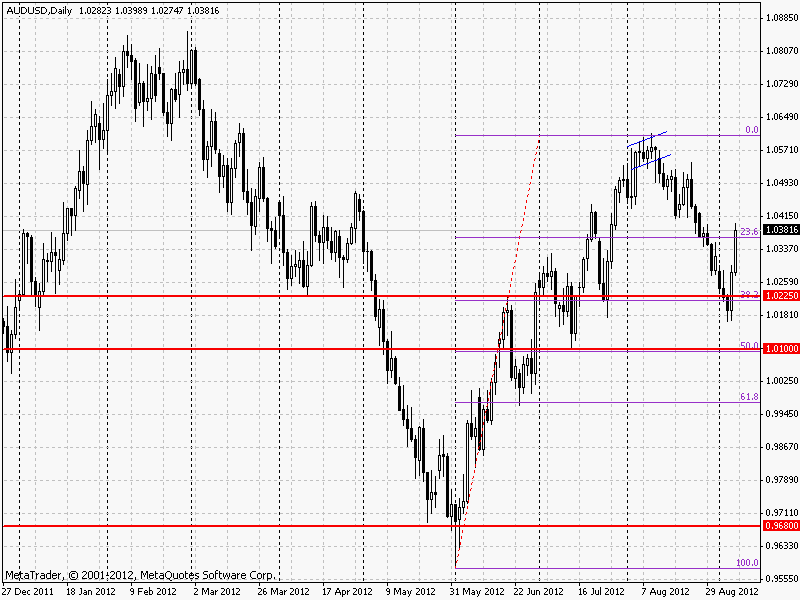 However the opening of European markets was an important event which had to show its reaction towards market growth, which did not affect them in any possible way, since the growth occurred mainly at the American session. If Europeans support positive sentiments, the growth will continue.
Social button for Joomla