Two working days of a trading week are over. They were pretty boring but at the same time interesting for Forex market. It is high time to make changes in trading strategy on several tools.
EURUSD pair made a stop in the descending trend, rebounding from support of 1.2660 on Tuesday. However according to classic analysis the stage of correction towards fall or renewal has to start now. Candlestick analysis is another indicator of that, since the candle from Monday has a very tiny body which means that on Monday the trading was even. Tuesday was more volatile but the descend at the beginning of European session ended in renewal at the end of the day. Thus there are some premises for short-term deployment. The entry into long positions from 1.2700 is justified based on profit/risk. Since the aim of this beginning movement can be the level of resistance 1.2830, and the restriction of profits is very limited- the support of 1.2660.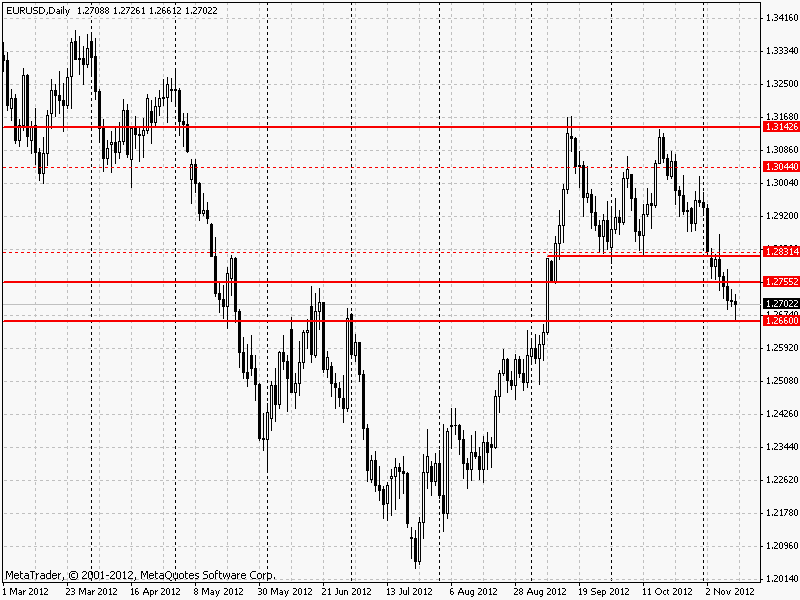 The current situation on pound sterling based on two trading days does not look promising. GBPUSD pair could not find the support on Tuesday, however there were attempts to restore the quotations with the news. There is no signal for action for this pair. However taking into account the high correlation between GBPUSD and EURUSD pairs, one can assume that there is a possibility of appearance of the signal to buy on Wednesday. That is why one should not occupy any positions on GBPUSD pair until active trading on Wednesday.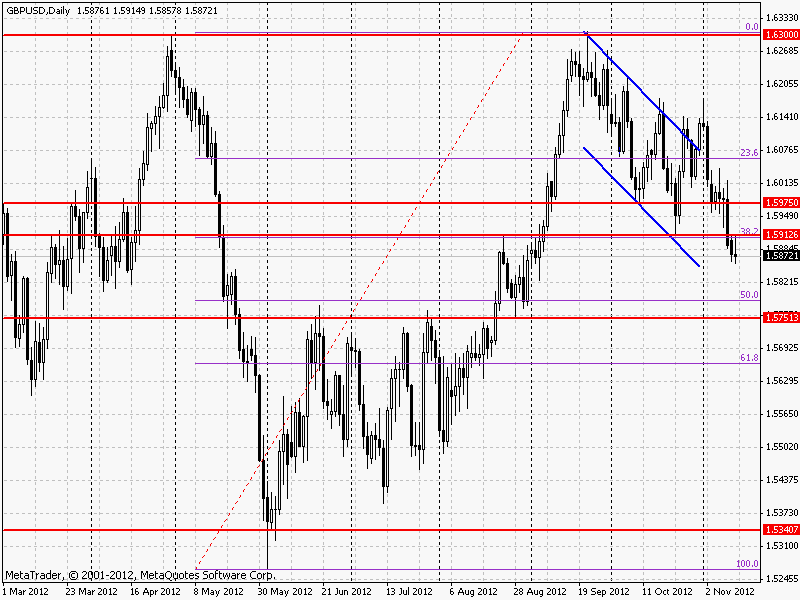 USDJPY pair has been surprising recently, has been in narrow consolidation for last three days. Without reaching an important level of support of 79.0 in the descending movement, the pair is getting ready to make a new attempt, it is not clear yet in what direction.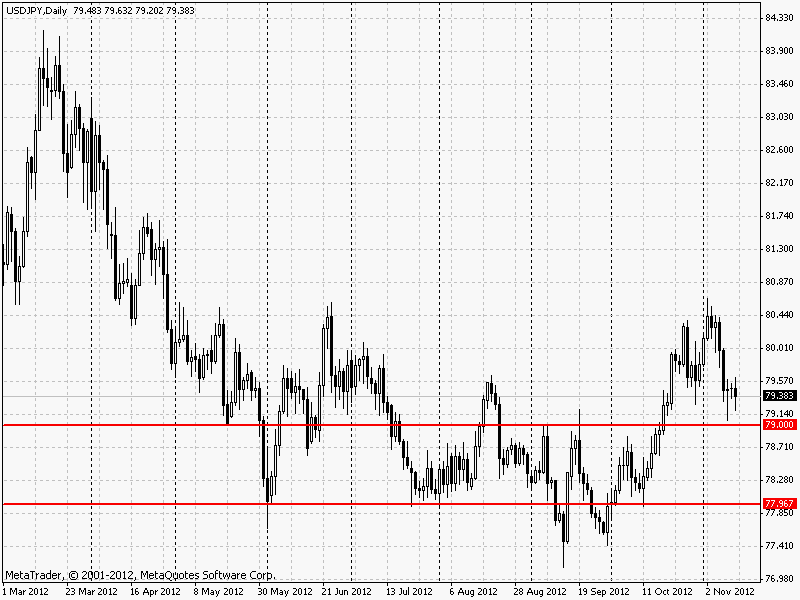 Gold graphs make "dome", which is a signal for deployment of current tendency (the rise of quotations after the election in the USA). However the candle of Tuesday has a narrow body, which is the indicator of indecision in the mood of the market, that is why one should be careful with this asset on Wednesday, since obvious decision can be wrong.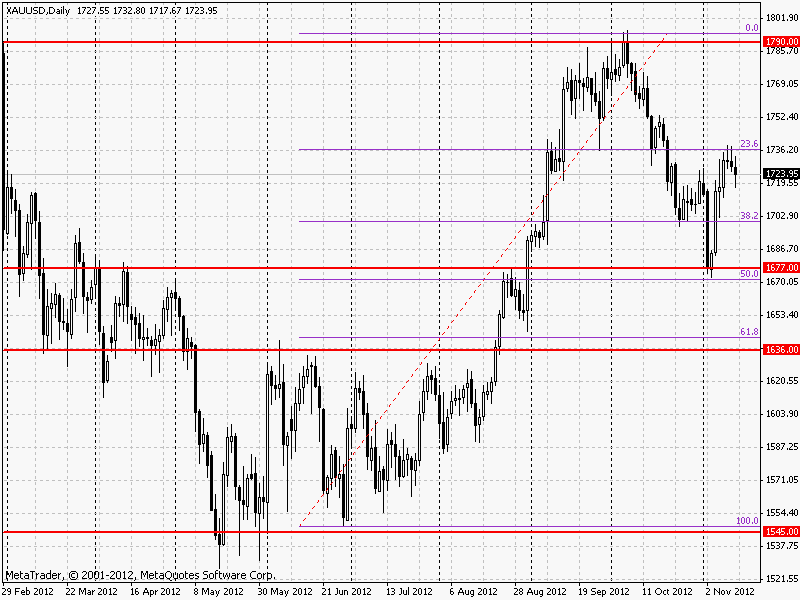 Social button for Joomla