Recently a EURUSD pair has been trading in a pretty narrow price range 1.2460 – 1.2580. Despite serious economic news from the USA on Thursday (FRS meeting and Ben Bernarke's speech), Euro did not demonstrate any serious dynamics as reaction to these events. But the American share market descended quickly and kept descending during the whole trading session.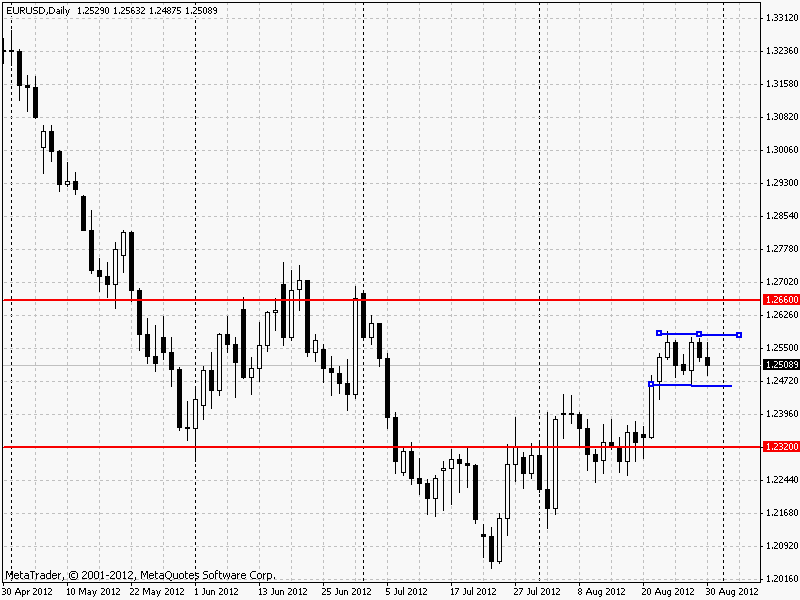 This excessive tranquility of EURUSD pair has to finally turn into a dynamic breakdown of the diapason. That's why it is recommended to trade for a breakdown of the diapason and not for a rebound inside the channel.The breakdown direction is not clear yet.
The breakdown might be caught with delayed orders by putting them a little farther from the distinguished boundaries of a trading range and one may open the positions manually.
By evaluating the news background it is safe to say that the euro didn't stop to experience serious pressure due to panic around Eurozone and its problems that is why the EURUSD pair will break down the diapason and finish the correction upwards.
Social button for Joomla