On Tuesday the gold was descending, signaling the sales. Signals for sales are confirmed by two factors:
1. The price rebounded from the upper border of the diapason.
2. Three latest candles form reversal candlestick pattern with classical hammer.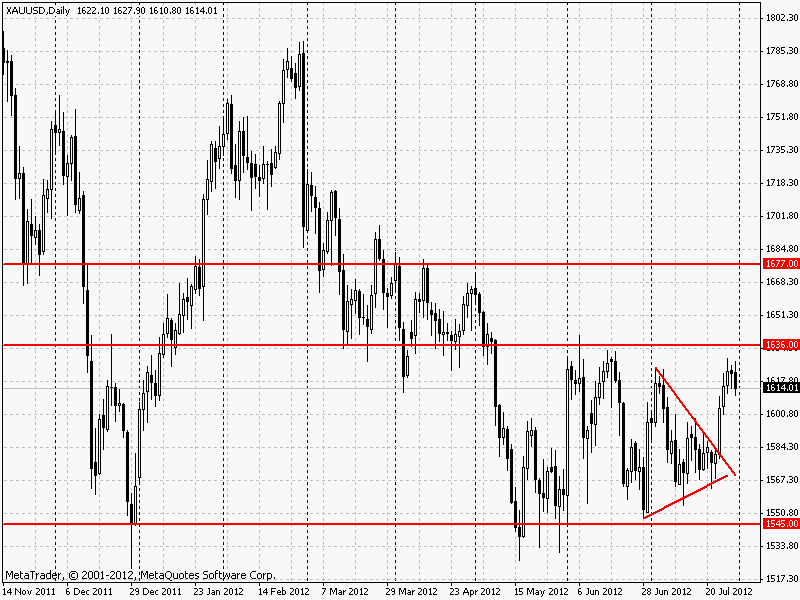 Another factor of descending is the closing of long positions by bulls right before the commentaries from the meeting of FRS, that started on Tuesday and will go on until Wednesday. Since lately there have not been any positive news from the USA for traders, so there is a risk of descent of current quotations.
Thus one should occupy the short position on gold (which means to sell) displaying a short stop for reducing the risks of getting wastage in case of very positive news from the United States.
Social button for Joomla