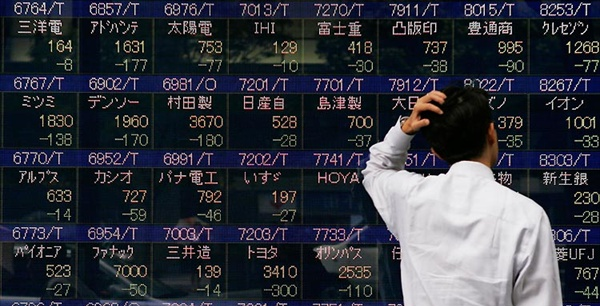 The movement in exchange rates during trading on Thursday were multidirectional nature. For most currencies ended the day lower against the U.S. dollar. Market participants were pleased with the macro-economic data from the United States, which failed to show positive results and thereby lend support to the dollar. Today, Friday, traders and investors are also awaiting news section of the United States, an important event as it will be the European Central Bank President Mario Draghi.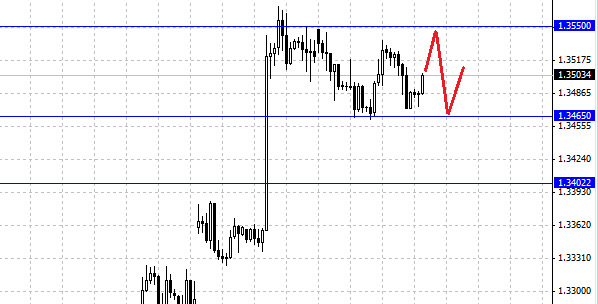 The EUR/USD continues to move without some movement, alternately showing that growth, then decline. To a greater extent on the decline of the European currency was data on the U.S. labor market, the rate was better than analysts' forecasts and reached 305 000 , compared to the projected 319 000. The currency pair EUR/USD remains confined between boundaries at levels 1.3465 and 1.3550, for now, the euro is trading at 1.3500, which, as we have seen, does not have any significant strength as a support or a resistance. The pressure on the European currency also has political uncertainty in Italy. Berlusconi has threatened to quit the coalition if it will be deprived of the opportunity to represent the interests of the party in the Senate. The rift in the political circles is not a problem that the country needs, however, to leave it too can not be ignored.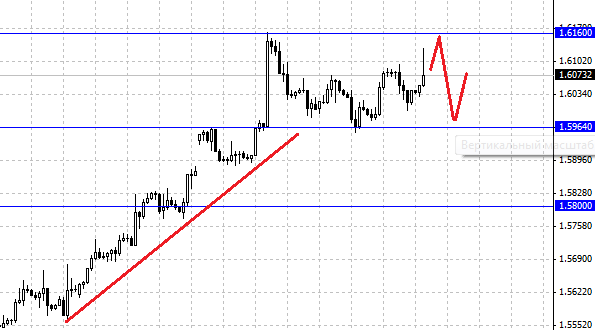 The British pound was down on Thursday, but the date hereof able to recover the lost ground. The head of the Bank of England said, does not exclude the probability of easing monetary policy, in the case of slower growth of the UK economy. Actually GBP/USD pair feels quite cheerfully and even shows the growth dynamics in contrast to the euro, which is marking time. In the course of trading GBP/USD was able to reach the level of 1.6120, then began to decline, at the moment the pair is trading at the opening of the last day. From a technical point of view, the British pound is still in the range even wider than the EUR/USD. Its boundaries are the levels of 1.6160 and 1.5964 .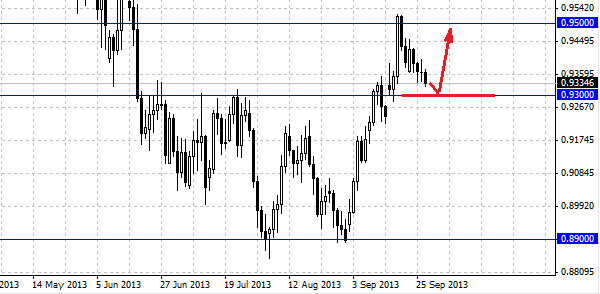 The Australian dollar is slowly declining, AUD/USD is moving slowly to the level of 0.93, which is support. For market participants is an important behavior around this level, analysts expect the Australian and believe that the level of 0.93 could be a good point for a set of long positions. In the area of 0.93 - 0.92 concentrated a lot of applications, and warrants to purchase much more - Citi analysts said the bank.
Social button for Joomla