The trading week began with the strengthening of the dollar, which has recently felt quite weak. Market participants are buying the U.S. dollar, in connection with the major currencies are losing their value.
The EUR/USD during trading on Monday dropped below 1.33, but fixed below failed. The European currency is currently trading above 1.33 dollars - the level of support. The pressure on the EUR/USD pair has waiting for data on euro area GDP, today traders will wait for the sentiment index and industrial production data. The dollar may have economic data, the output of which is scheduled for this week. Earlier this year, discussing the possibility of reducing the stimulus from the FED propped up the dollar, but in the last week, the dollar was down due to lower expectations reduction of redemption of bonds by the FED in September. To further strengthen the dollar should be fixed below the level of 1.33, the immediate goal will be to support at 1.32 .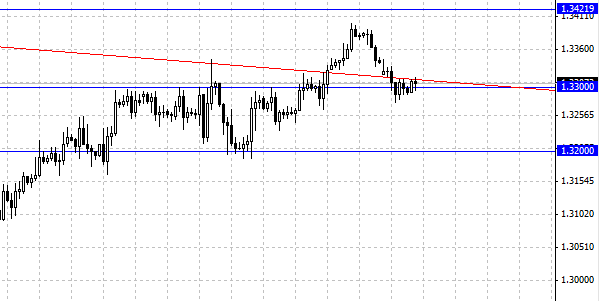 The British pound follows the movement of the euro, falling on Monday to 1.5460 level. After fixing the pair GBP/USD below 1.55, the overall mood of the pound becomes negative, a bearish pattern. In all likelihood GPB/USD moves to the level of 1.5380 . We should not exclude the probability and the fact that the current decline of quotations can wear corrective in nature, after the rapid growth. Along the lines of the Fibonacci level of 23.6 is almost the same as indicated by our support at 1.5380 . This gives this level of importance, the price action around him signals a further dynamic pair GBP/USD.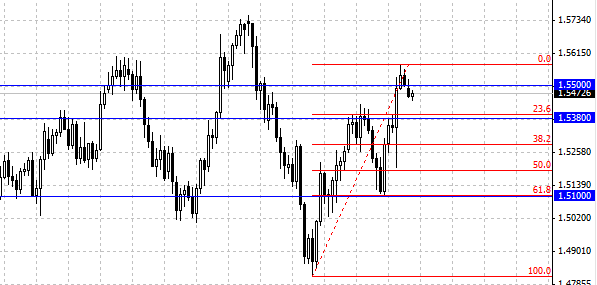 Unable to resist the Australian dollar, which recently showed strong growth. AUD/USD has started to decline on Monday and now has lost about 100 points. The aim is to reduce the level of 0.90, the growth for the pair capped at 0.93 . Don't rule out the possibility of flat market, the boundaries of which will be the levels - 0.91 - 0.93, as it was previously. The long-term prospects remain uncertain Aussie, Aussie's downtrend is undoubtedly valid, but we are seeing a slowing down. The growth of the currency pair AUD/USD above 0.95 would signal a change trend.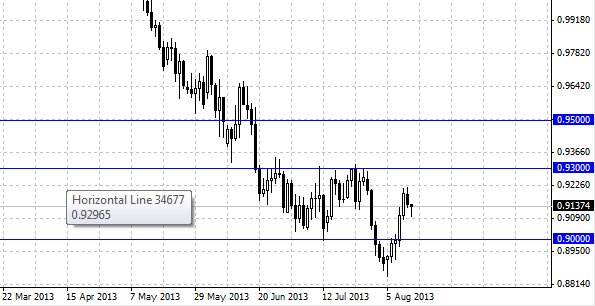 Social button for Joomla