The market is opening on April the first, seriously. That is why one should get ready thoroughly, so that there is no hysterical laughter later.
There is a descending trend on EURUSD pair due to all the known reasons (it is all due to distrust towards the European banking system, it became too dangerous to have your money there).
A small attempt to break down the level of resistance of 1.3300 at the beginning of the week turned out to be unsuccessful, which led to a "fake" bull signal, which demonstrated clearly that a descending trend is not over.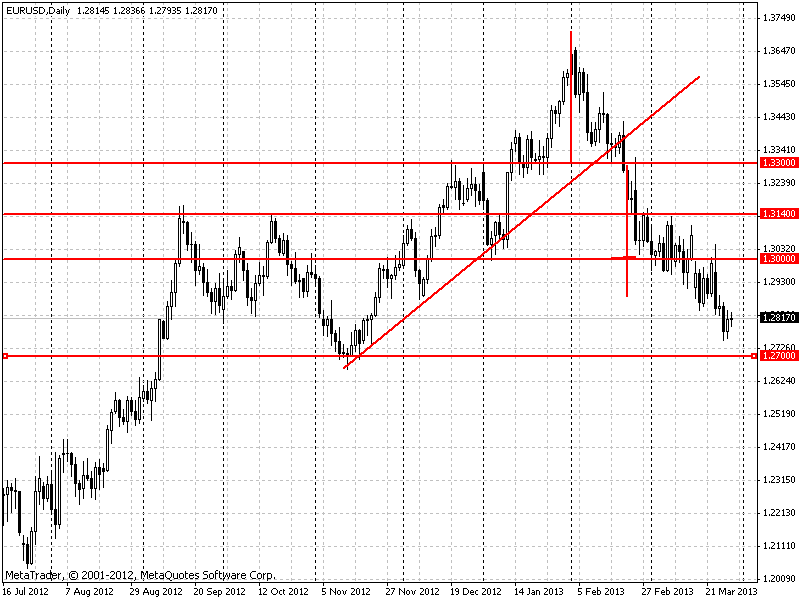 A good support is 1.2700. The price is now close to that level but there is still a range, that is why one should not worry about entering into the sales now.
With GBPUSD pair, everything is not as clear yet as with EURUSD. The pair has been "forming" the bottom actively, refusing to lower, however the pair could not consolidate oneself higher than the level of resistance, which is at 1.5200. Currently it is better to just watch the pair.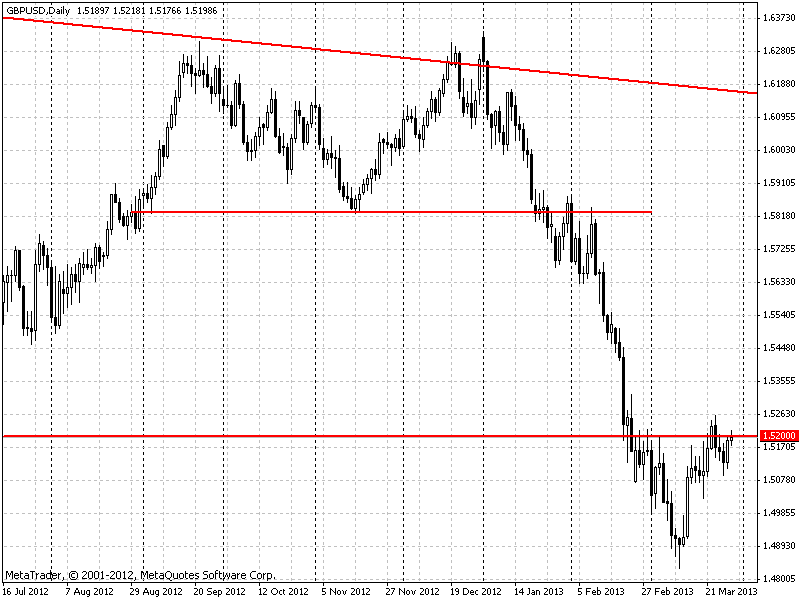 USDJPY pair lost its high volatility and is trading within the diapason. Now it is possible to trade with the pair only within a day.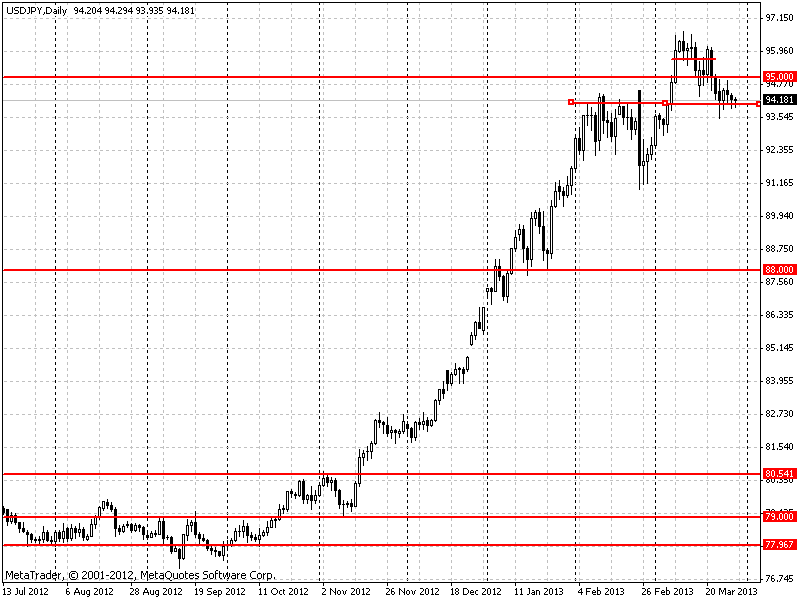 The gold can't continue descending as much as it wants to, because lately it has been leaning on the slant line of the trend. Thus in case of descent on quotations lower than 1590 it is possible to open short positions on gold, because the local slant line of the trend will be broken. If the quotations ascend, one should remember that the growth is restricted by serious resistance of 1619.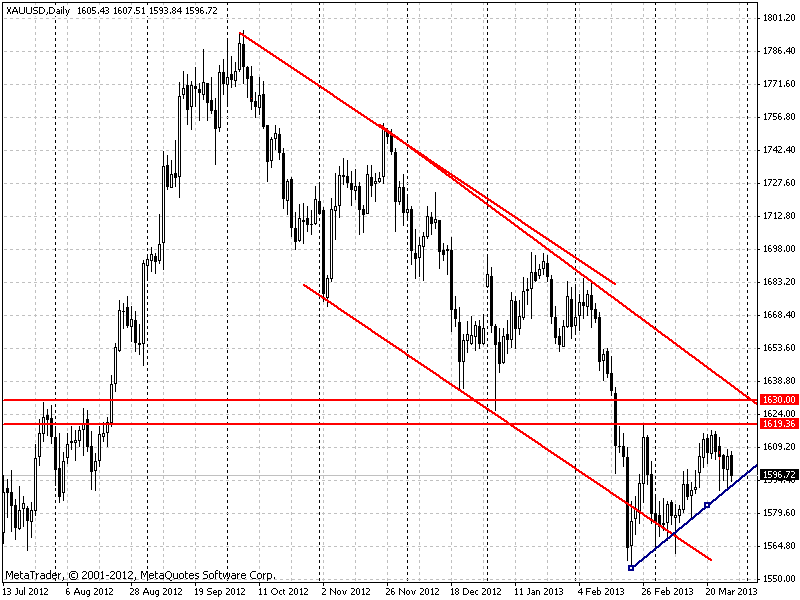 We wish you a good and profitable week!
Social button for Joomla