The US dollar continued to ascend on Tuesday, which was supported by ECB president Mr. Draghi's speech who did not calm the markets down and did not make the Eurozone politics clear.
The GBPUSD pair continued its lowering. The descent of the pair was very active on Monday and on Tuesday, which led to the breakdown of psychologically important level of 1.6000 and of consolidation of the price lower than this level. The descending trend of GBPUSD has a potential for developing to the support level of 1.5915. However it is dangerous entering market with current situation. One should wait for the recoil.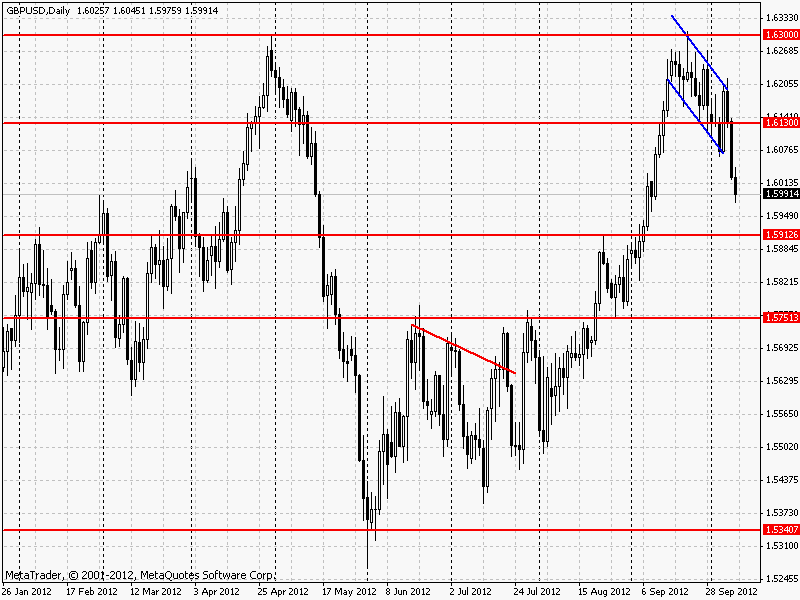 The European currency doesn't look better than its island opponent and has been falling for two days compared to dollar, leveling the growth of last week. EURUSD reached the euro consolidation zone on Tuesday, which might detain the fall for a couple of days, However it is better not to go out of the short positions, since there aren't obvious signals for slowing the descent of euro relative to the dollar.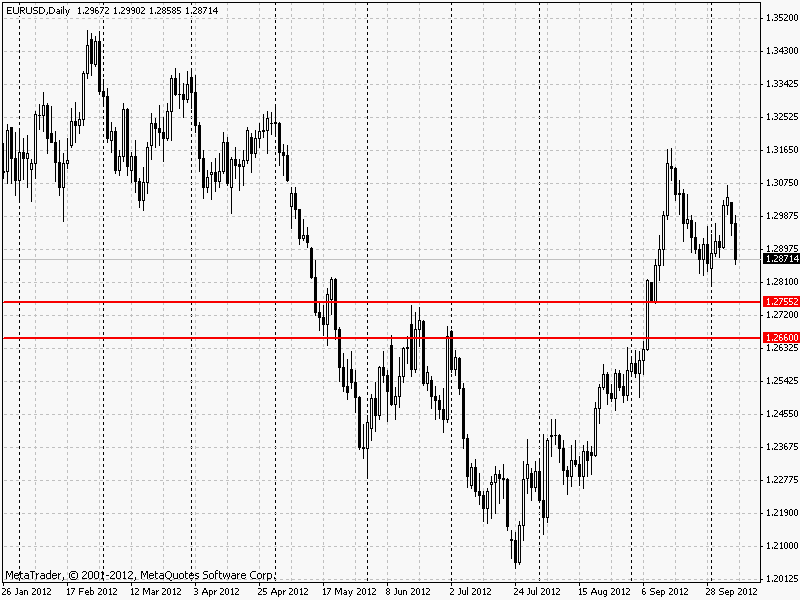 Gold is more stable which was observed several times, that is why it is always dangerous to sell it. Last two trading days of gold quotations also went down but with periodical rebounds. The biggest fluctuation of quotations occurred on Tuesday. Gold price didn't pass the consolidation zone of quotations, and it is early to talk about a signal for development of global trend. The price may rebound again to the level of resistance of 1790.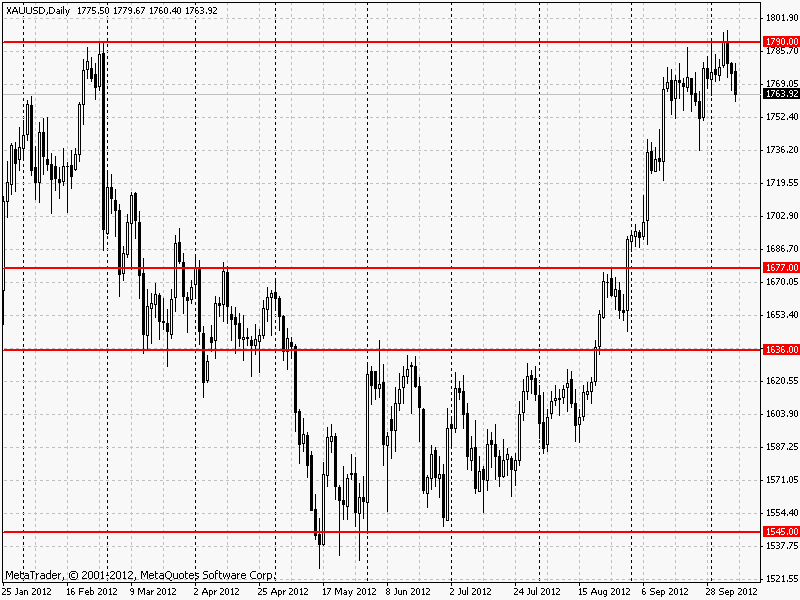 Social button for Joomla