Due to controversial decisions of EU concerning the Cyprus problem, the European currency has been under the pressure of restless traders during last weeks.
Restless traders on their part raised the interdaily volatility on EURUSD pair, which gives way to "hunt for stops" and "bear and bull traps".
Under such conditions there are "fake" technical signals on the pair, some fake breakdown of the resistance of 1.3000 this Monday after which a fast descent to the current level occurred. The quotations are at their minimum right now for the last months, but it does not give you a good signal to enter positions.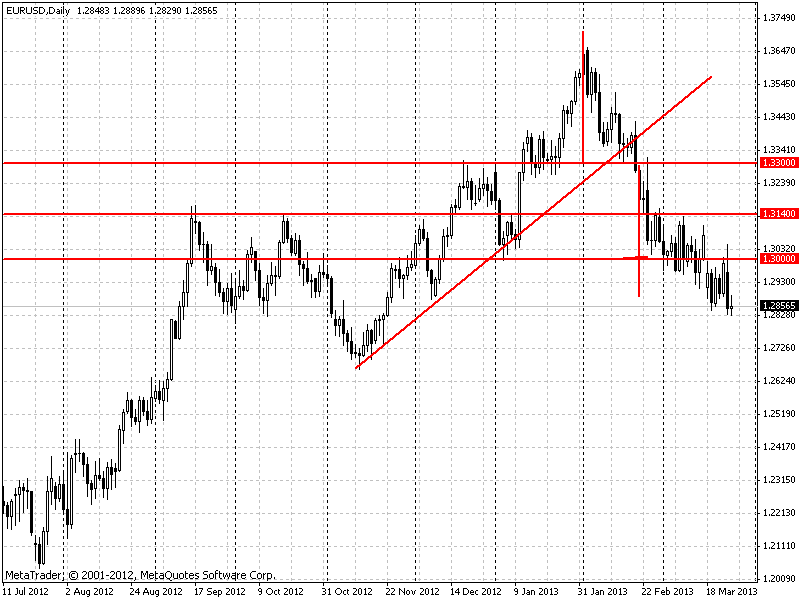 The increased volatility makes the risks for the deal higher and the potential profits are not clear yet, that is why it is better to keep neutrality for this pair.
Another victim of the Cyprus crisis is gold, which was able to grow slightly during the discussions of potential solutions of the Cyprus financing. Now the gold is descending from the achieved heights without renewing the local maximum of the previous correction at the end of February.
After passing of sentence to the deposits in Cyprus banks the escape into gold refuge stopped and now the gold can descend again, which has been happening since September of 2012.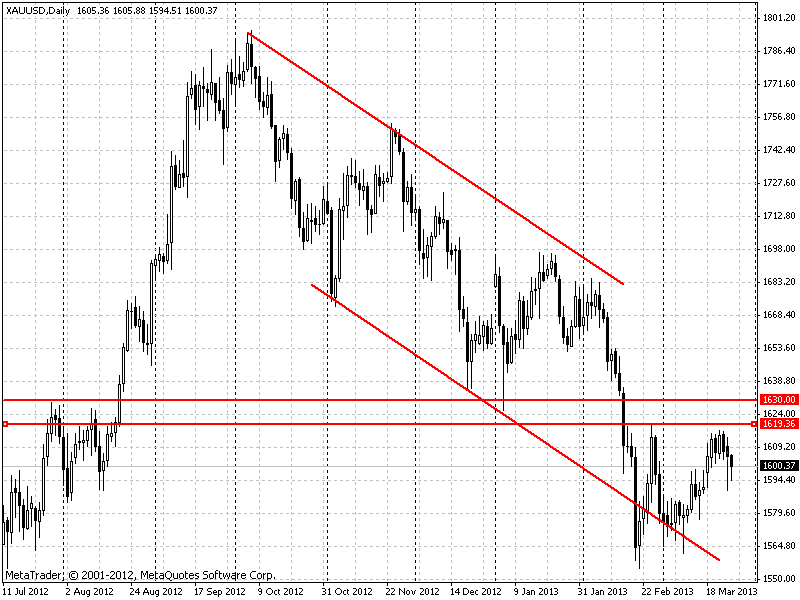 However, in order to consider this trend continued, gold must break down the support of 1545, which was not broken down in February. With the growth of risky assets gold quotations can implement this scenario, meanwhile one can sell local asset with short stops.
Social button for Joomla