Last week was not easy for the marker. On Thursday the USA celebrated Thanksgiving Day and the exchanges did not work, which changed the trading patterns of Thursday and Friday was very prone to risk.
The "Black Friday" was also held on Friday in the USA. Probably its results (there is an increase in purchases from the last year) influenced the traders and investors' ability to risk.
So what should one expect from next week? The negative factor for the market is lack of results on outcome of the negotiations of EU countries at the summit. The decision concerning the budget will be taken during next months, since the "providers" of EU can't agree to spend their money on needs of others. This factor might change the ascending trend that developed last week.
This is a fundamental reason, and technically the ascending trend looks strong and it has all the opportunities to develop. Now let's talk about every situation in more detail. 
Everything looks great with many traders' favourite EURUSD pair, and it can grow to up to 1.3145 without substantial restrictions. Among unimportant restrictions are: the situation with EU budget, that was described earlier, and the psychological level of 1.3000, where purchases and sales may appear.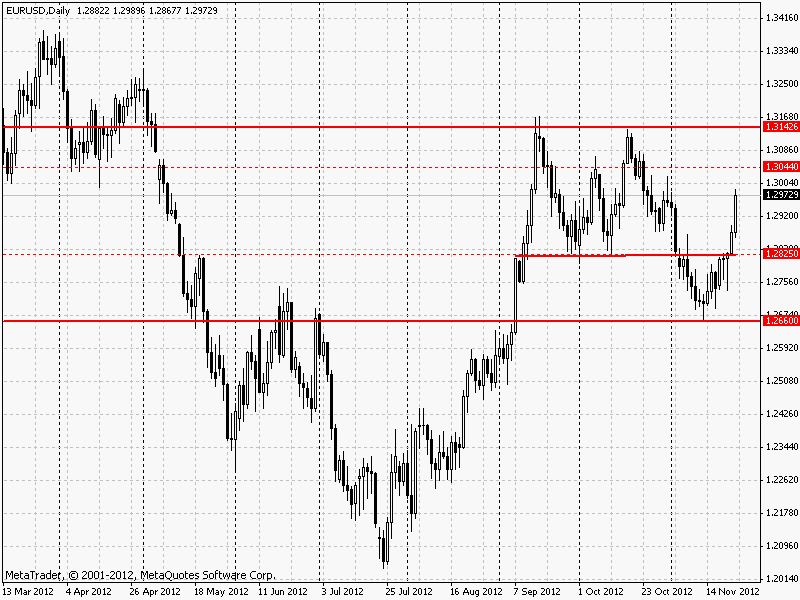 GBPUSD pair, grew too on Friday but it looks weaker than Euro recently, that is why further growth of this pair is in question yet. The doubts will disappear after the slant line of descending trend passes. The line is not strong, that is why the possibility of the breakdown is high. After the breakdown it is possible to do long positions.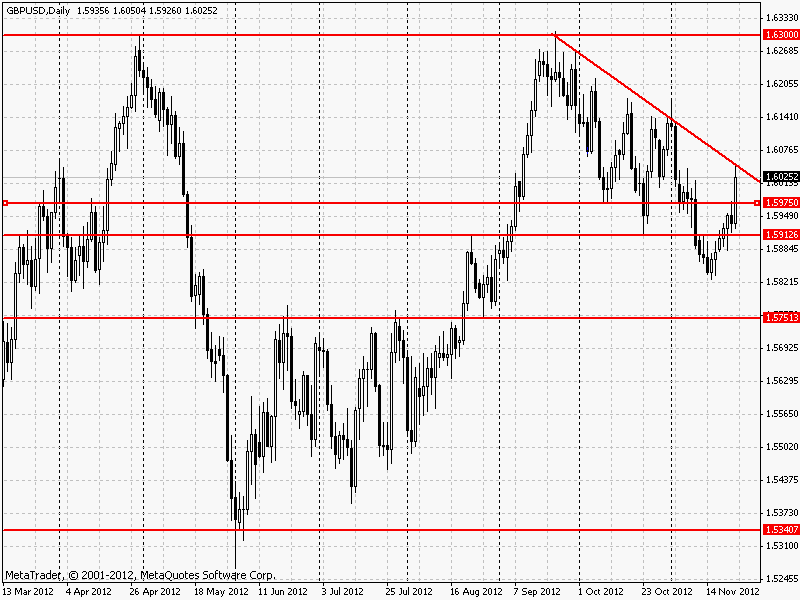 Gold broke down the level of resistance of 1740 on Friday and now there are no restrictions for the growth up to 1790. Thus the measures should be taken on market: if there is a renewal of the maximum- then one should take it, if there are no renewals- then leave the long positions.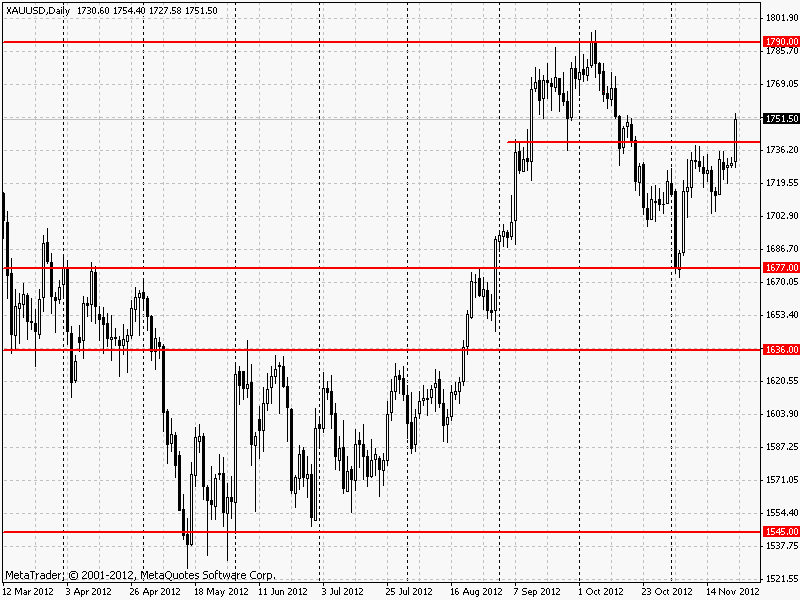 The USDJPY pair that has been active recently drew deployment signal at the end of the last week "falling star". That is why the deployment of current tendency and the development of anti-trend correction are possible. The confirmation will be the opening which is lower than the closing of Friday.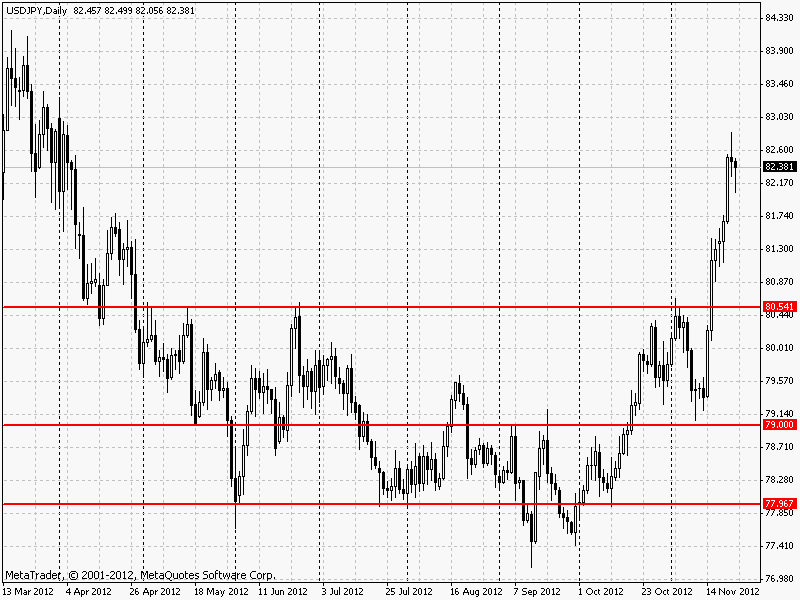 Meanwhile the situation looks just like that, but the exchange market is great because tomorrow everything may change.
We wish you a good and profitable week.
Social button for Joomla